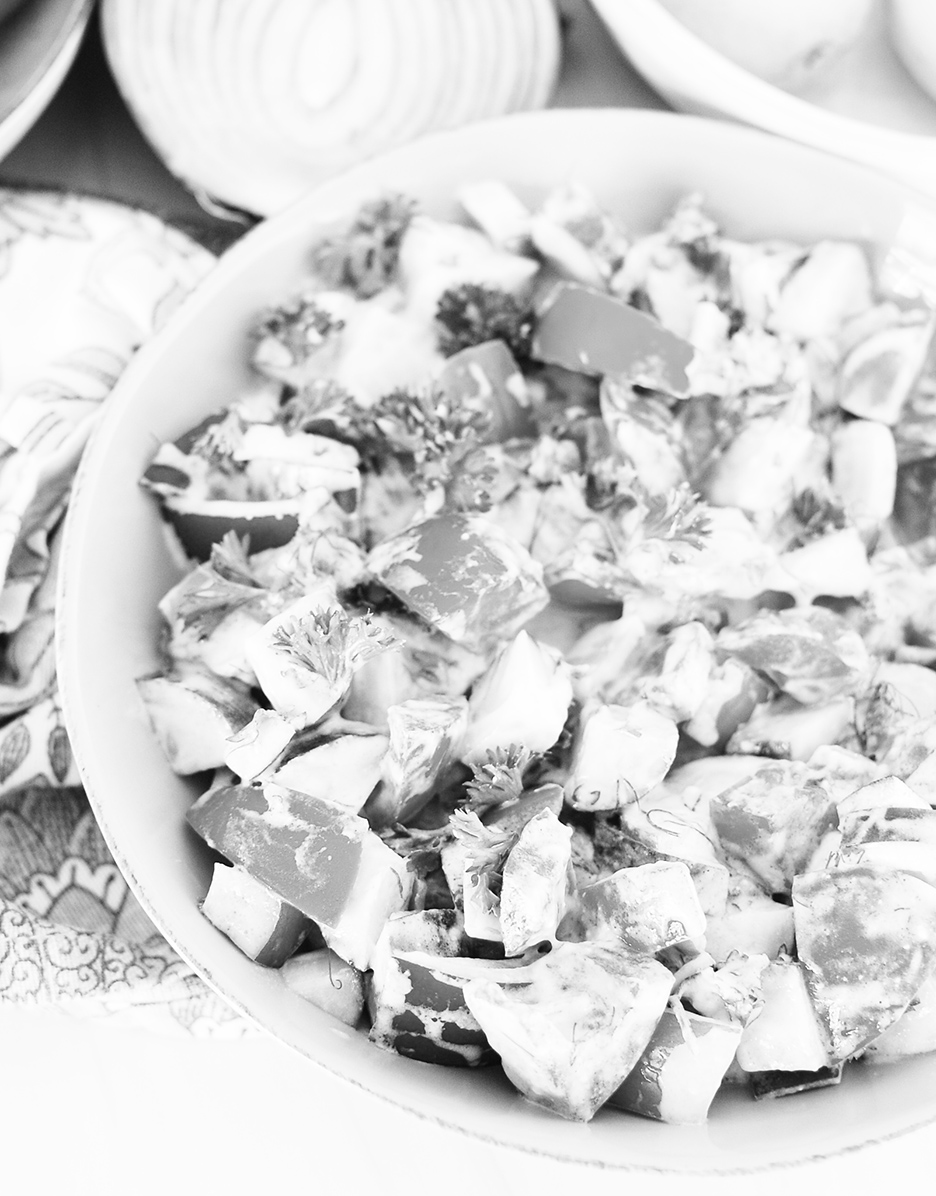 I recently took my dog, Betsy, to the farmer's market and seeing the cucumbers made me think of the summers I spent with my grandparents in Arkansas. On every summertime lunch and supper table there was a bowl of cucumbers, onion, and tomatoes in a vinegar sludge.  I say sludge because that is what it looked like to 5-year-old me. My grandma explained that it was a "salad" and good for me. That was the kiss of death to me, anything good for me was not good tasting in my kid's mind.  As I grew older, my tastes changed and this was a dish I looked for on the table. When I became a teenager, the task of slicing the cucumbers and onion fell to me and I asked my Meme what measurements she used because I wanted to write down the recipe. She said, "Just make it until it tastes right."  Not a very helpful answer, but I tried to figure it out. So, through trial and error I eventually figured out what "tastes right" to me is. I use plain Greek yogurt instead of sour cream in my version.  There are two versions, one with a creamy dressing and one plain. My mom usually made both, and yes, my mom did not have a written recipe either and I got the same answer from her when I asked.  These crispy, crunchy, and tangy salads accompanied most meals.
Cucumber salad (in sludge)
1 large cucumber sliced thin
1 clove garlic minced
1 teaspoon salt
1 teaspoon black pepper
1 Tablespoon tarragon vinegar
Sour cream or plain Greek yogurt
 Mix cucumber and garlic with salt and allow to stand at room temperature for at least 1 hour. Add in vinegar and pepper. Mix in sour cream or yogurt as desired and chill until ready to serve.  (Add a little at a time until the consistency you like). 
Cucumber salad
1-pound seedless cucumbers thinly sliced (2-3) If using cucumbers with seeds just scrape them out.
1 ½ teaspoons sugar
1/12 teaspoons kosher salt
2/12 Tablespoons red wine vinegar
½ small onion, thinly sliced
In a medium bowl, toss the cucumber slices with sugar and salt. Let stand for 5 minutes. Stir in vinegar and onion. Refrigerate for 10 minutes and serve. 
Tips: Add sliced tomatoes.  Add a teaspoon of red pepper flakes for a kick. Change the type of vinegar- try rice wine vinegar or just plain white vinegar. Substitute the sugar with artificial sweetener, monk fruit or honey.  As my grandma said, "Just make it until it tastes right to you."