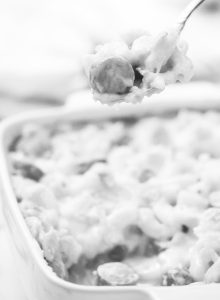 Hot dogs are a summer time staple for the grill.  I have a long history with hot dogs. They used to be the only thing I would eat at a cook out, plain on a bun, no catsup and no mustard.  As I grew older I would be introduced to many kinds of hot dogs, Tony Packo's sausage dog (of M.A.S.H. fame) in Toledo, Ohio, Skyline Chili's Cheese Coney in Cincinnati, Ohio, and the Dodger Dog from Dodger Stadium in Los Angeles, California. Hot dogs are usually made from beef, pork, chicken, turkey, or some combination of two or more of these meats. They can be Kosher, red, or skinless. How you dress your hot dog is a matter of taste and sometimes region.  If you want to start a fight, ask a New Yorker his opinion of a Chicago dog, or a Cincinnatian his opinion of a Los Angeles dog. According to the National Hot Dog & Sausage Council (yes, it's a real website, www.hot-dog.org) there are 18 distinct types of regional hot dogs. Let's list them!  New York, Atlanta and the South, Chicago,  Kansas City, The Rockie Dog, The Fenway Frank, Sonoran Dog, The Texas Dog, The Michigan Coney Island Dog, West Virginia Dog, New Jersey Dog, Philadelphia Dog, Cleveland Polish Dog, Cincinnati Coney Dog, Washington, D.C. style, California Dog, Seattle Dog, and Alaskan Dog. My mom was the one who did the grilling in my family and she always had at least eight leftover hotdogs.  Now, I realize it was so she could make use of them the next day for dinner. This hot dish (or casserole) was a favorite for family dinners or church potlucks.  Macaroni and cheese with a surprise.  It's easy, inexpensive, and it doubles nicely for potlucks.  
Hot dog casserole
Ingredients:
One eight-ounce box elbow macaroni freshly cooked and drained
Half-pound hot dogs sliced into rounds
Two one-fourth cups American cheese or two one-fourth cups Velveeta cheese, shredded
Five tablespoons unsalted butter
One small onion (half cup) finely chopped (can be left out) 
One-fourth cup all-purpose flour
Two cups milk
One-fourth teaspoon ground black pepper
Half cup of teaspoon salt
Preheat oven to 350 degrees. Grease a two-quart casserole dish (eight by eight square pan). Add the cooked macaroni into the casserole along with the sliced hot dogs and just two cups of the cheese; mix well. Combine butter and onion in a medium sauce pan over medium heat until the onion is wilted -about five minutes. Whisk flour into the butter mixture quickly until flour is absorbed, remove from the heat. Add milk slowly whisking to combine well. Make sure you whisk very quickly and thoroughly or you will have doughy clumps. Return to heat, whisk in salt and pepper, and bring to a boil (still whisking) –don't let it burn. As soon as it boils remove from heat and pour over macaroni mixture.  Stir gently to combine. Sprinkle with remaining cheese and bake uncovered for 18-20 minutes or until heated through and cheese has melted and browned. For variety try different types of cheese. I use pepper jack for a kick.