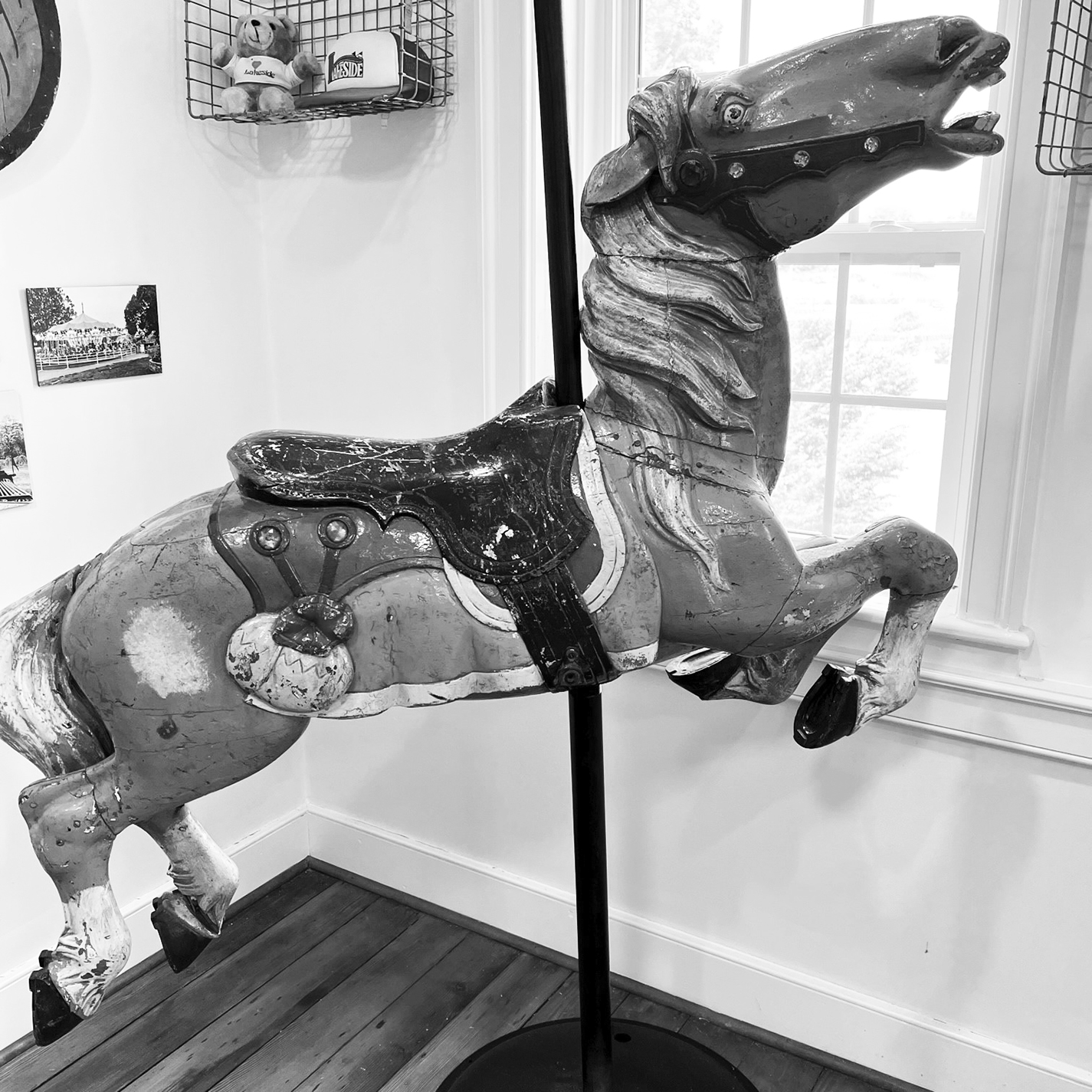 Summer is the perfect time for residents of the Roanoke Valley to think back to their youth and summers spent at Lakeside Amusement Park.  Open from 1920 to 1986, Lakeside was a staple of many people's childhoods.
One of the most popular rides at Lakeside was the carousel.  The original carousel opened in the early 1920s and had hand-carved wooden horses.  They were replaced in 1972 with fiberglass horses, but the wooden ones were maintained in Park storage.
These original wooden horses were the source of a mystery in the late 1970s when they were stolen from the Park!  While no one was ever caught for stealing them, all of the wood horses were found in a field in Franklin County. 
This original carousel horse from Lakeside Amusement Park is currently on display at the Salem Museum.
Visit the Museum to reminisce about Lakeside Amusement Park and see the exhibit "Lakeside! Sixty Summers of Ups and Downs."  This exhibit tells the story of Lakeside, includes original artifacts from the Park, and features a scale model of the Shooting Star rollercoaster.  
The Salem Museum is open Tuesday through Saturday from 10 a.m.-4 p.m. and located at 801 E. Main St.