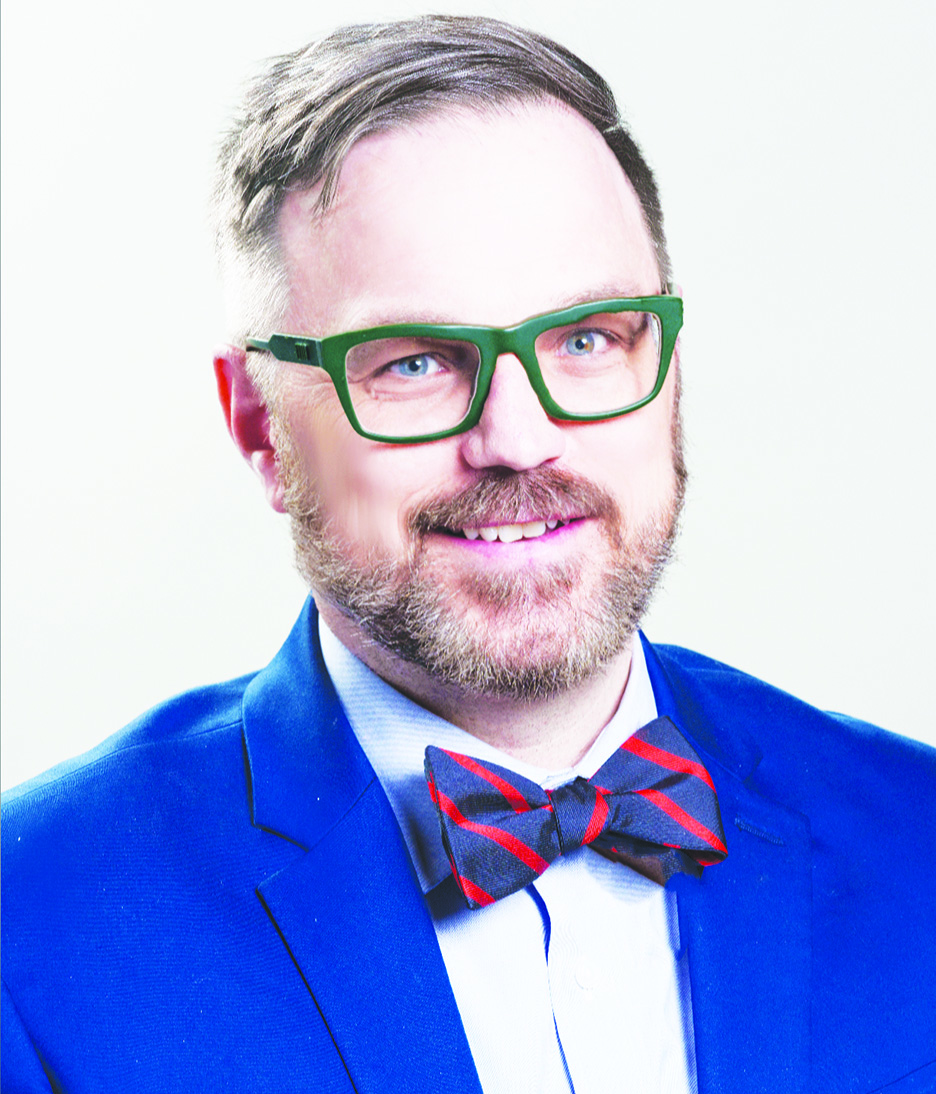 Aila Boyd
aboyd@mainstreetnewspapers.com
Roanoke College announced last week it has named Brian D. Reed as the inaugural vice president for student success and the Roanoke experience following what the college characterized as a "robust national search." He will begin his service on August 14.
"I am excited to begin my Roanoke College journey. What immediately sold me on Roanoke was being able to meet with students and witness first-hand their thoughtfulness, passion, and optimism," Reed said. "Similarly, Roanoke is fortunate to have a community of dedicated faculty and staff that place student success at the center of all they do."
Reporting to the president and serving as a member of the President's Cabinet, Reed will be responsible for shaping a "student-ready, student-first" culture at Roanoke College and providing leadership for an integrated and inclusive student-success experience at the college. The college said Reed will foster partnerships across campus to design environments and support services across the arc of the student experience. The Student Success Division will work closely with faculty in designing the Roanoke experience and supporting the foundational role they play in students' lives, learning and success at the college.
Functions within this new division include the Dean of Students Office, new-student and transition programs; identity-based programming and support; advocacy, student conduct and crisis management; housing and residence life; health and well-being; campus activities, student organizations and leadership development; student success center (accessibility services, tutoring and academic coaching); campus safety; civic engagement; spiritual life; and purpose, life and career exploration.
The college described Reed as brings 20 years of experience in higher education and a passion for helping students realize their unique potential, purpose and place in the world. In his current role as associate vice provost for student success and campus life at the University of Montana, he provides leadership for the university's efforts related to retention and completion, student wellness, and diversity and inclusion. Prior to this role, Reed spent nearly a decade at Dartmouth College, where he started in residence education and later moved into significant leadership roles as the assistant dean of undergraduate students and the associate dean for student academic support services. 
Reed's hiring and the creation of a division for student success is the latest in a series of moves by the College to provide transformative learning experiences and support for a new generation of college students.
"At Roanoke College, our number one strategic goal is to cultivate student success and well-being," said President Frank Shushok Jr. "We must be brave enough to challenge the structures, policies and practices that were built for previous generations. In doing so, we'll continually redesign Roanoke College for now and tomorrow so that every student who comes to Roanoke can succeed. Brian's proven track record of building strong partnerships and initiatives for student learning and support, combined with his deeply held values regarding access and inclusion, make him an ideal leader to help us chart the future and outline what students can expect and experience at Roanoke College." 
Reed received his bachelor's degree from Berea College, a small liberal arts college in Kentucky with a deep commitment to serving Appalachia. As a first-generation Pell Grant recipient, Reed has a deep appreciation for the transformational power of a college education and the role that colleges must play in fostering access, inclusion and student success. 
Reed went on to earn a master's degree from Appalachian State University and a Ph.D. from the University of Virginia. In addition to his administrative roles, he has served on the doctoral faculty in the Higher Education and Leadership Program at New England College and is actively engaged in researching and writing about student success, well-being and persistence.   
"As the new vice president for student success at Roanoke College, I am thrilled to partner with students and colleagues in creating a transformative college experience for all students," Reed said. "Against the backdrop of Virginia's Blue Ridge Mountains, we will offer memorable curricular and co-curricular opportunities, empowering students to thrive holistically. I am honored to join Roanoke College and contribute to the personal and academic success of our students."