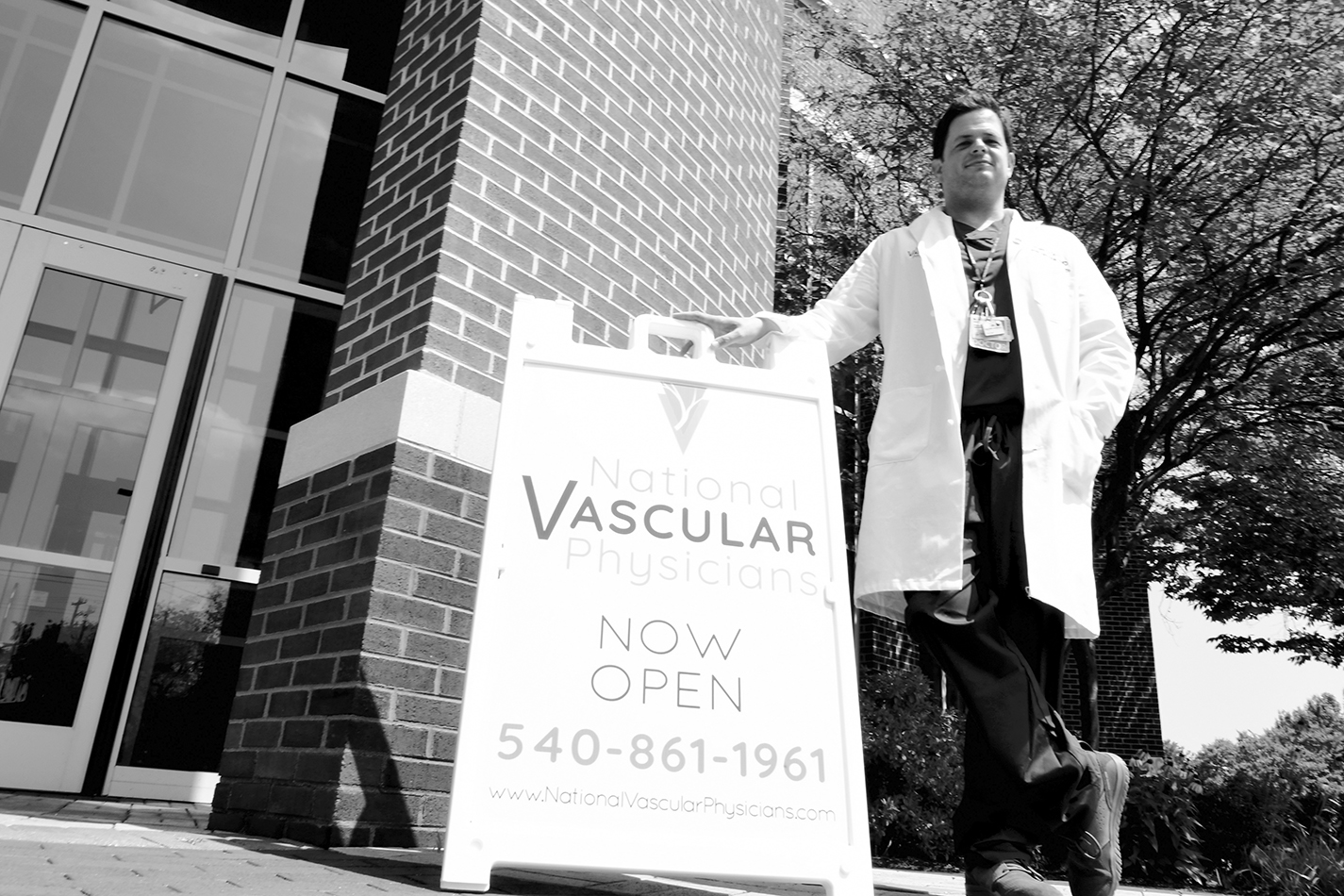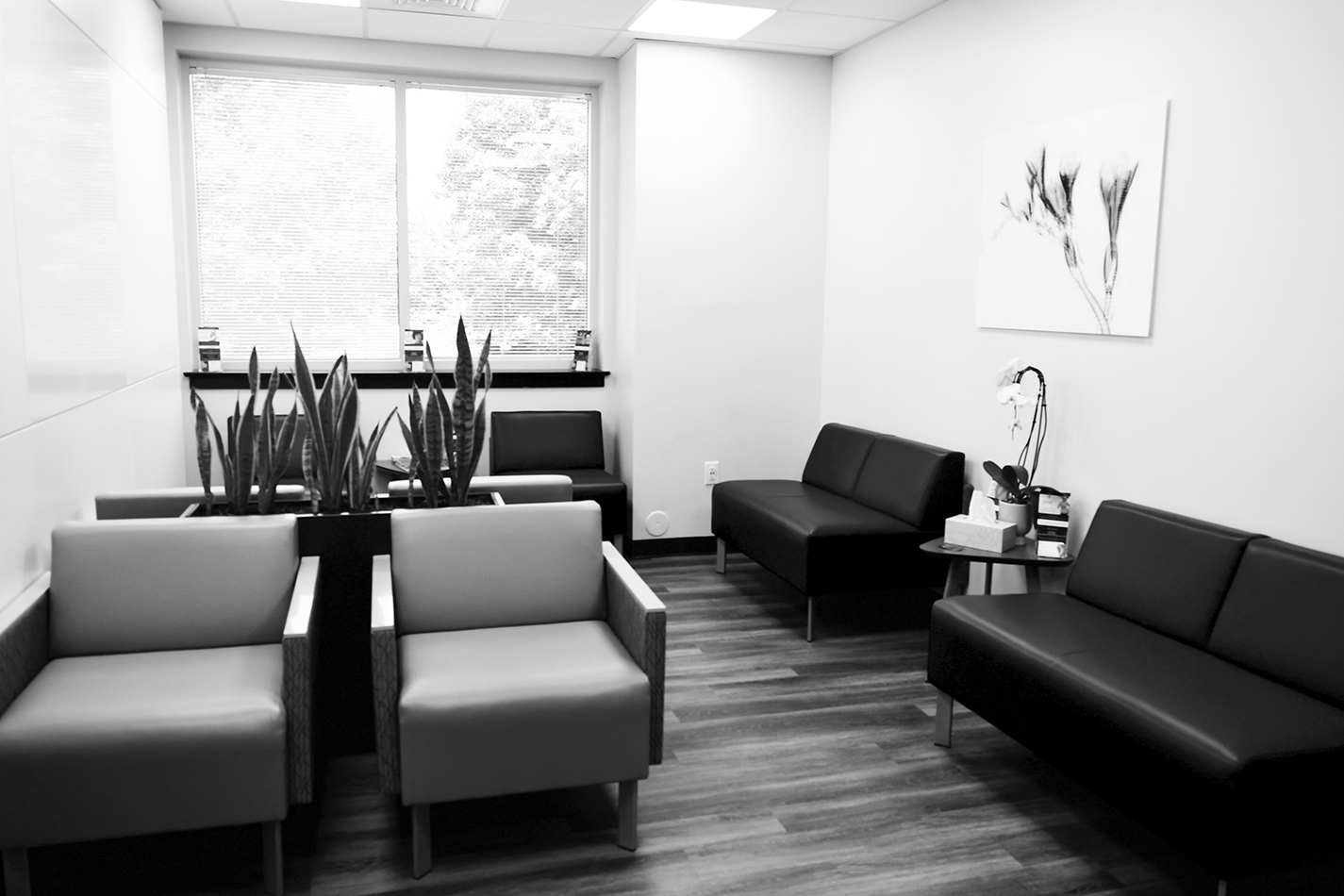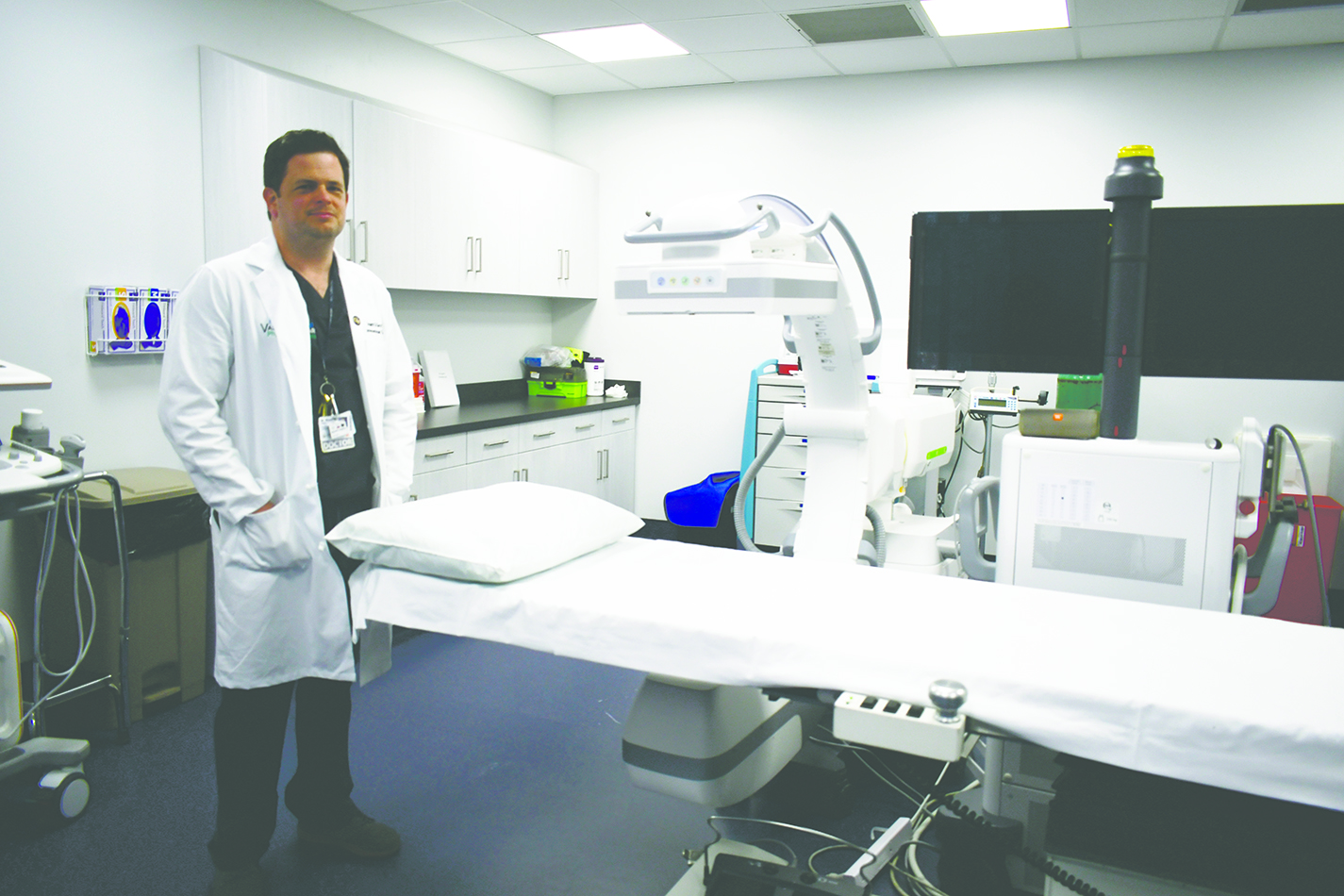 By Megan O'Kuly
Dr. Adam Guyer's medical facility in Salem is more than just a place for healing—it is a symbol of dedication, empathy and expertise. With its focus on patient care, minimally invasive procedures and advanced imaging technology, Guyer's practice is revolutionizing patient care, one person at a time. 
"What really drew me to my specialty is just the fact that I treat so many organ systems and disease processes in really every age range and patient population. I think it's exciting," Guyer said.
Because the vascular system (blood vessels) touches so much in the body, Guyer is able to cover a broad range of patient issues through targeted technology. Most patients can go home the same day and get right back into resuming their daily activities.
The impact of this facility extends far beyond its physical walls. Patients no longer need to wait for months to receive the specialized care they need or deal with the complexity of a hospital visit. Guyer's practice has become a beacon of hope, bringing more medical possibilities to the residents in the Roanoke Valley and Salem area. 
Guyer's compassionate care illustrates his dedication to staying at the forefront of medical advancements and inspires trust and confidence in the possibilities the new facility will bring to the local residents. In a world where healthcare can sometimes feel complex and intimidating, Guyer's practice offers a refreshing change. Patients can directly reach out to his office, eliminating the need for referrals and long wait times. The efficient and timely treatments provided ensure that individuals receive the care they need when they need it most.
The success and overwhelmingly positive feedback from patients and referring providers alike highlight the efficiency and quality of care delivered by Guyer and his team. The streamlined process and reduced wait times have made a significant difference in the lives of patients, relieving the anxiety of hospital visits and allowing them to pursue appropriate treatments promptly.
"Referring providers love it because they are able to get patients in and seen quickly," Guyer said. "The wait times to get a biopsy done are weeks, not months." 
The facility provides options for residents looking for alternatives to many hospital procedures, covering a broad range of issues, from artery disease treatment to cancer care. 
"Someone who's waiting on a potential cancer diagnosis, waiting weeks or months to get a definitive answer is a long time. And it's not just them waiting on a definitive answer, it's their oncologists waiting on a definitive answer so they know what appropriate treatment to pursue. It's their surgical oncologist not being able to schedule a procedure. So, the ability to treat patients quickly is a total game changer and will ultimately result in better outcomes."
The compassionate and personalized approach of Guyer and his team creates a warm and welcoming environment, fostering trust and strong relationships with patients. His goal is to better the community by providing residents with access to easier, simpler healthcare options.  
"The feedback from the community has been fantastic. It's been humbling and overwhelming the amount of support I've gotten," Guyer said. 
For more information about National Vascular Physicians as well as the services and options available for patients, view their website at https://nationalvascularphysicians.com or call (540) 861-1961.