By Alexander Shedd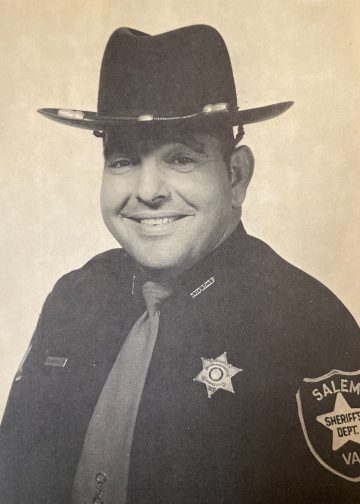 Retired City of Salem Sheriff Everett Obenshain Jr., who served in the position for more than 30 years, passed away on July 14, 2022. He was 82.
Obenshain was first elected to the position of City Sergeant in 1969, before the Code of Virginia was amended in 1971 to create the Office of Sheriff instead. Prior to his election, he was a patrolman with the City of Salem from 1966-1969. After his tenure as sheriff, Obenshain continued to serve his city as a member of the Electoral Board for 19 years.
"It is with heavy hearts that we share Retired Sheriff Everette Obenshain passed away yesterday morning, July 14, 2022," the City of Salem Sheriff's Department shared on Facebook. "The City of Salem Sheriff's Office sends our deepest sympathies to Sheriff Obenshain's family with prayers for peace and comfort during this difficult time."
Obenshain's cause of death has not been made public as of presstime. Roanoke's Lotz Funeral Home has stated that a full obituary for Sheriff Obenshain is forthcoming.