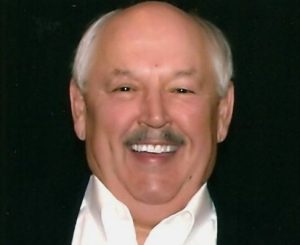 Frank Garland Rhudy Sr., age 77, of New Castle, Va passed away on Sept. 12, 2023 with his loving wife of 42 years, Yvonne, by his side.  Frank was born on April 20, 1946 and grew up in Salem Virginia.
He accomplished his dream to build a log home and live in the country close to nature. After his retirement with Masterguard, living in Craig County fulfilled his passion for the outdoors.  He started a Christmas tree farm and his English setters, flowers, native plants, hunting and fishing became his full time job.  His love of hunting took him to Alaska, Oregon and many remote places which he always said made him feel closer to God.
Frank is survived by his son, Spike Rhudy, his daughter Denise (Brad) Ashby; Granddaughters, Mia Rhudy, Gabrielle Ashby, Madeline Ashby, and Charlotte Ashby. Sister, Nancy Feild, brother, Alec (Diann) Rhudy, Nieces and nephews Beth Feild, Ann (Manny) Taboada, Laura (Lyle) Holland, Susan Henny, Greg Rhudy, Brittany Aldridge, Kimberly Aldridge, Duane (Kate) Aldridge, Chris (Rachael) Nininger, and their children. 
Family and friends are invited to a celebration of Frank's life on Saturday, Oct. 7, 2023, with visitation at 1 p.m. Sherwood Memorial Park Abbey, 1250 E Main Street, Salem, VA 24153.  A graveside service at 2 p.m. followed by a reception at the Salem Civic Center, parlor C.  In lieu of flowers, the family requests donations to Good Samaritan Hospice in his memory. Frank will be deeply missed by all who had the privilege of knowing him.
To plant a beautiful memorial tree in memory of Frank Rhudy, Sr., please visit our Tree Store.