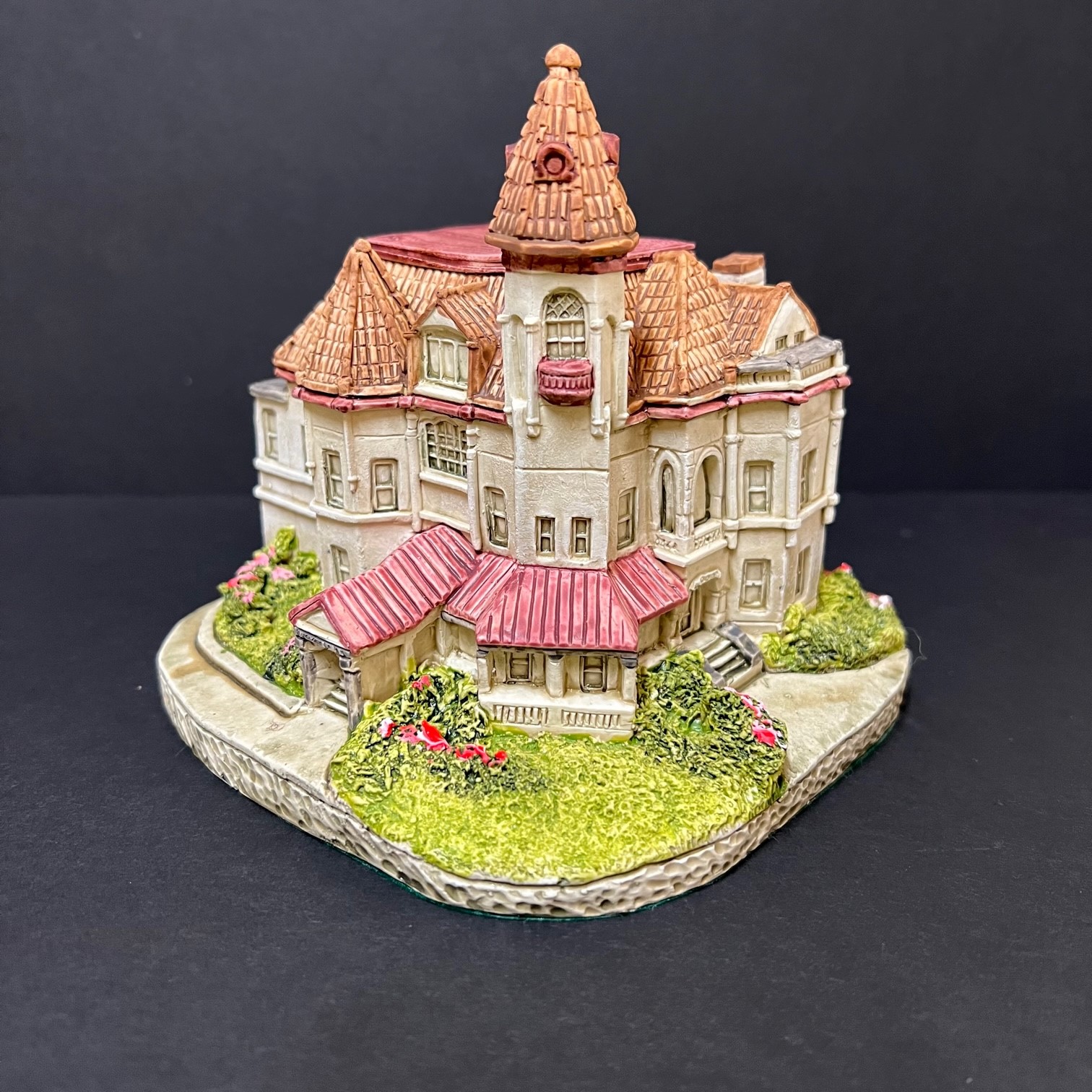 Completed in 1904, Longwood Mansion was an iconic part of Salem from the 1910s-1960s.
"Salem's Castle," as it was known, had 18 rooms, 3-1/2 bathrooms, a turret, an orange-tiled roof, and parquet floors.  In the 1940s it became the community center, hosting meetings and events until it burned in 1968.  This model recreates Longwood's exterior in great detail.
You can see this model of Longwood Mansion on display this weekend as part of the Salem Museum's Hands-On History Saturday program.  This month, Hands-On History highlights "Ghostly Possessions," items relating to this year's Ghost Walk characters.  On Saturdays, visitors can pull on a glove and touch a piece of history with their own hand.  
To learn more about Longwood Mansion, come to Ghost Walk, Oct. 5-7.  East Hill Cemetery comes alive after dark just once a year.  Participants tour the historic graveyard and meet notable characters from Salem's past. These walking tours are family-friendly, fun, and informative, but not scary.  Tours leave the Salem Museum every fifteen minutes from 6 to 8 p.m. Advance tickets recommended.  Tickets are $10 for adults, $5 for students of any age, and free for children three and younger.  Tickets are available now at the Salem Museum and online at SalemMuseum.org.