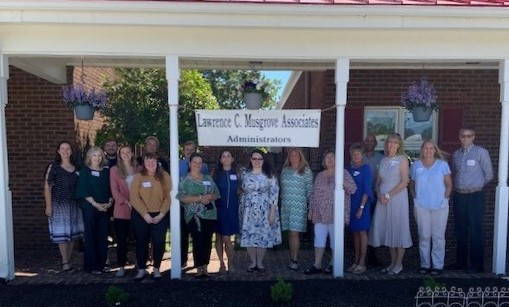 Aila Boyd
aboyd@mainstreetnewspapers.com
Lawrence C. Musgrove Associates, Inc. held an open house Sept. 1 to celebrate its recent relocation from Roanoke to Salem.
The business is a third-party administrator that specializes in administration of union Taft-Hartley and municipal benefit plans. It was started in 1977 by local attorney Lawrence Musgrove Jr. who served as the company president until his death in 2012. His daughter, Karen Musgrove, is the current president.
The move was necessitated by the need for a larger space for its operations. "Our client base has grown by 50% in the last four years, prompting an increase of our staff by 75%," Simone Knowles, of Lawrence C. Musgrove Associates, Inc., said.
The company currently has 18 employees.
She went on to say that the business is "excited to join the Salem business community."