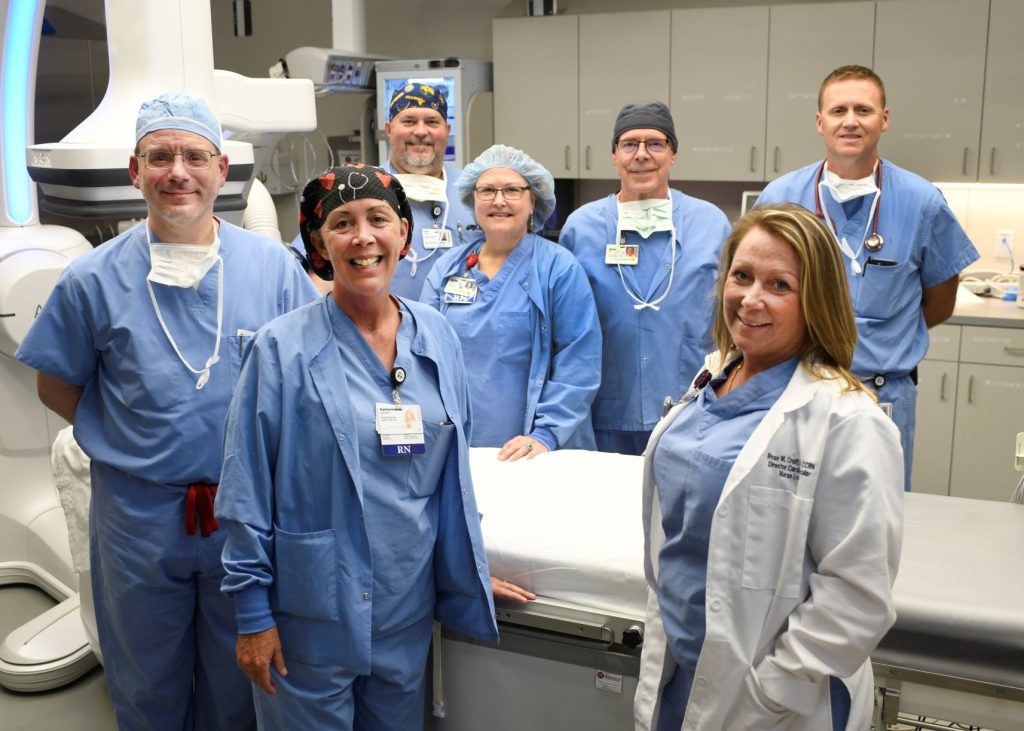 LewisGale Medical Center announced late last month that it successfully performed a permanent heart implant in a patient with non-valvular atrial fibrillation to reduce the risk of stroke.
Dr. B. Johns Hynes, a board-certified electrophysiologist with LewisGale Physicians—Electrophysiology, recently performed the first procedure at the center.
"Patients describe atrial fibrillation, often referred to as AFib, as a quivering or irregular heartbeat, called arrhythmia," Hynes said.
The procedure used technology known as WATCHMAN FLX to close off an area of the heart called the left atrial appendage to prevent harmful blood clots from forming in the appendage that could enter the bloodstream and potentially cause a stroke. By closing off the left atrial appendage, a release from the center said, the risk of stroke may be reduced, and, over time, patients may be able to stop taking blood thinners.
"Arrhythmias can lead to blood clots, stroke, heart failure, and other heart-related complications," Hynes said. "The majority of stroke-causing clots that come from the heart are formed in the left atrial appendage. That's why closing off this part of the heart is an effective way to reduce stroke risk."
The procedure is done under general anesthesia and takes about an hour, according to Hynes. Patients commonly stay in the hospital overnight and leave the next day. The implant is about the size of a quarter and made from very light, compact materials commonly used in other medical supplies, the release noted.
"Building upon a well-established cardiac program, this treatment serves as a safe and effective stroke risk reduction alternative for patients," Alan Fabian, LewisGale Regional Health System market president, said. "We are excited to offer patients a potentially life-changing stroke risk treatment."
-The Salem Times-Register