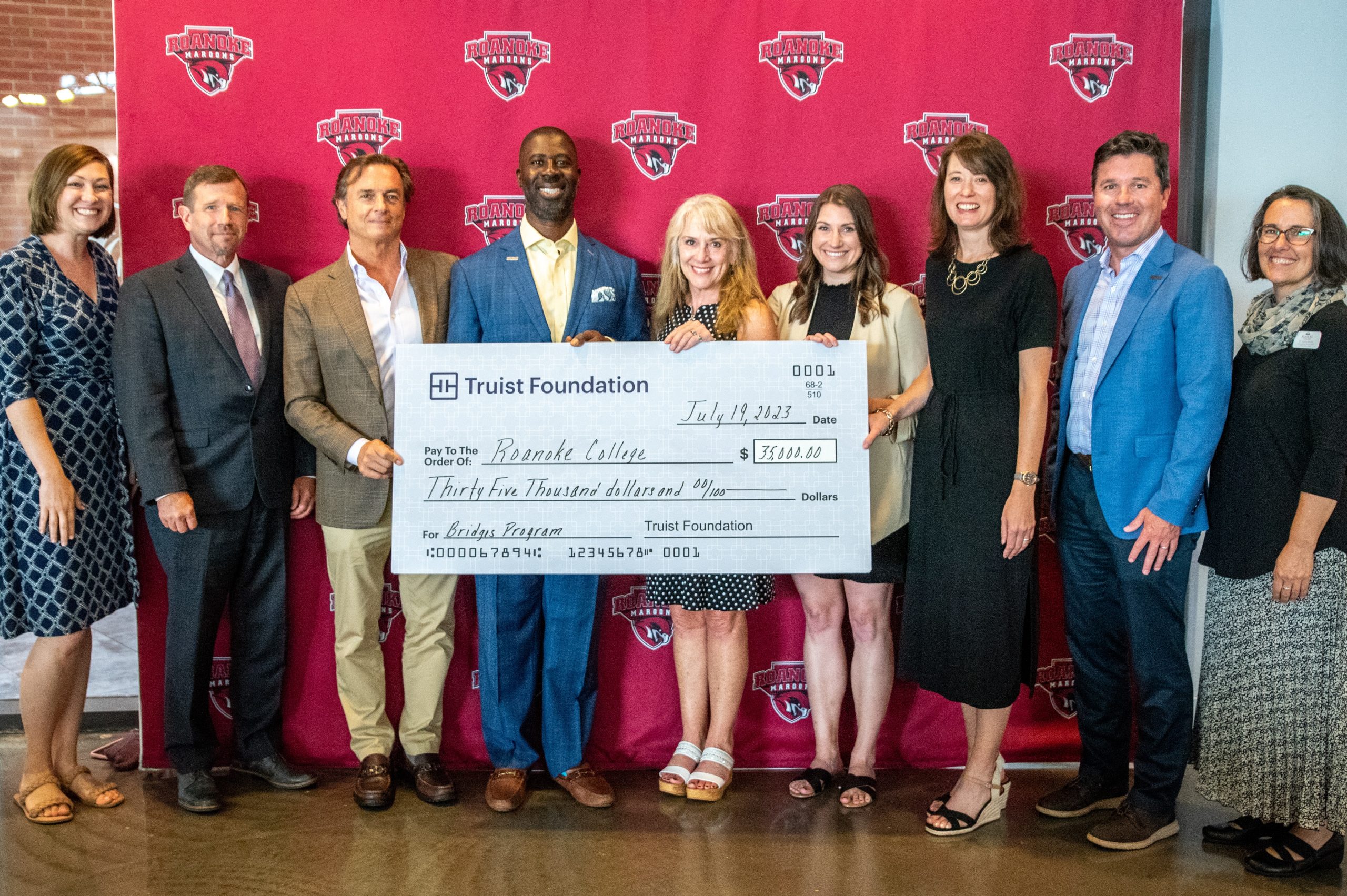 Will support Bridges Program in mission to mentor a new generation of teachers
Roanoke College recently announced it was awarded a $35,000 grant from Truist Foundation to support the work of the Bridges Program.

Bridges was launched this year with the mission of inspiring more students from underrepresented racial and ethnic groups to pursue careers in teaching. The program, created in partnership with local school divisions, extends mentoring, outreach and scholarship opportunities to Roanoke Valley students with the goal of helping them tap into a passion for education that brings them back to their hometown school systems as teachers.  

"We are very thankful to Truist Foundation," said Roanoke College Education Department Chair Lisa Stoneman, whose department led the creation of Bridges. "Their generosity allows us to reach more students and make faster progress toward creating a new generation of dedicated, diverse educators."

The significance of Bridges' work was recently recognized nationally. It was one of just three programs picked to serve as a Research-Practice Partner with the National Center for Research on Educator Diversity at the University of Houston. 

Truist leaders were invited to campus to be thanked in person for their support of Bridges. In that meeting, Truist Virginia Region President Thomas Ransom said the opportunity to invest in future teachers was particularly meaningful to him. 

"My story is one that was made possible because of a teacher who believed in me," Ransom said. "So, I wholeheartedly thank Roanoke College leaders for what they're doing here with the Bridges Program. Truist is proud to partner and support the college in this important work, which beautifully illustrates our purpose of inspiring and building better lives." 
The Truist Foundation grant will support outreach and mentoring programs for Roanoke Valley high school students who could become future teachers in training. That includes programs held both in local high schools and at Roanoke College, where events will be organized to host the students and give them an introduction to campus life.
-The Salem Times-Register