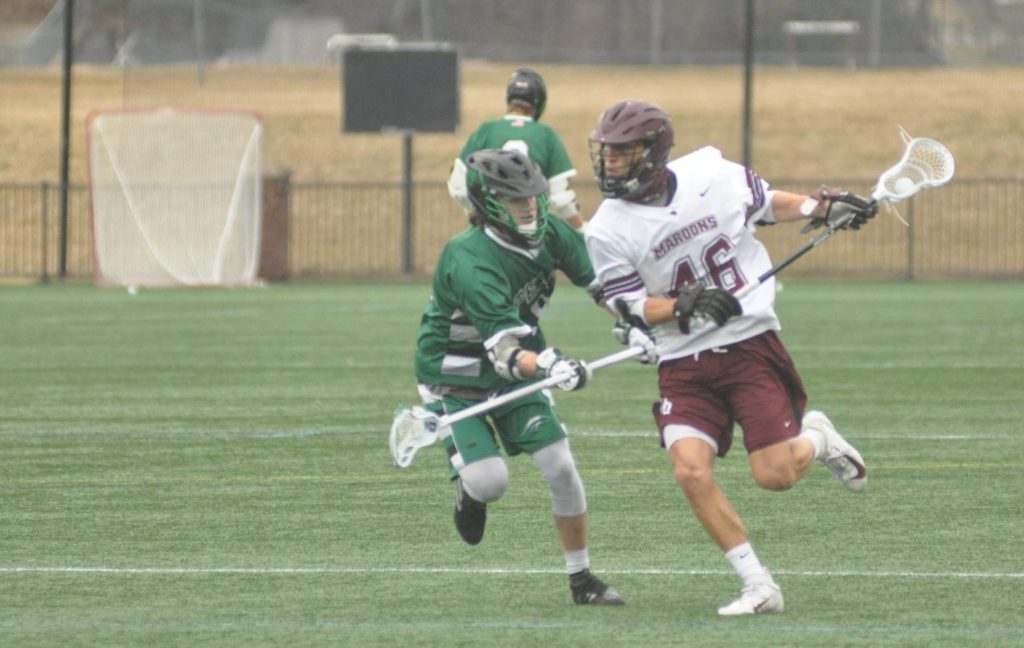 ---
The Roanoke College men's lacrosse team will host Washington & Lee this Saturday afternoon in a big Old Dominion Athletic Conference game. Face off is at 1 pm at Kerr Stadium in Salem.
The Maroons are 2-1 after an exciting 12-11 win over the Eagles in Bridgewater last Saturday. Roanoke scored with 11 seconds remaining to win the game.
The lead would go back and forth and the game was tied with one minute to play. The Eagles appeared to score the go ahead goal but the score was disallowed.
The Maroons netted the game winning goal with just 11 seconds to play to secure the ODAC win. Luca Docking passed to Owen Curry and got it back to beat the goalie up top for the game winning score.
Luke Kammerman led the offense with three goals while Quinn Evans, Ethan Caldwell and Salem High grad Wyatt Whitlow added two scores apiece. George Gilbert handed out two of Roanoke's eight assists and, in goal, Matt Federau recorded 14 saves.