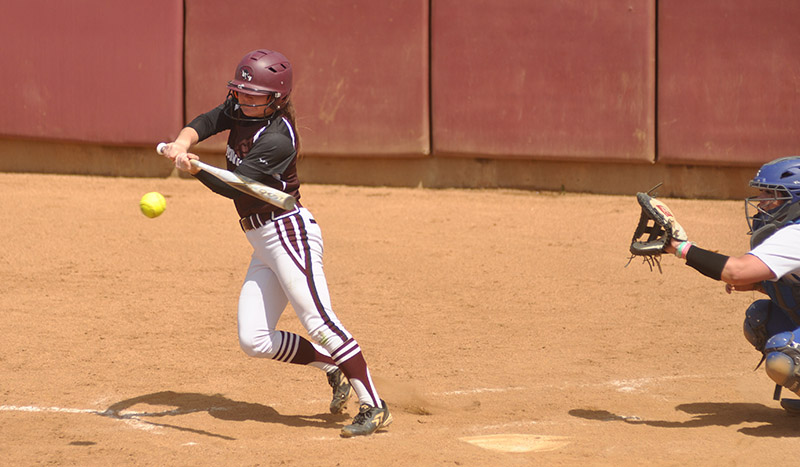 ---
The Roanoke College softball team needed just five innings each to sweep Eastern Mennonite in a doubleheader at the James I. Moyer Complex last Saturday. Roanoke won the first game, 15-2, then swept the Royals 12-0 in the nightcap to outscore EMU 27-2 in 10 innings of play.
The Maroons scored seven runs in the first inning of the opener, sending a dozen batters to the plate. For the game Brooke Trapuzzano was a perfect Three-for-three with a run and three RBI. Rebecca Hensley was 2 for 2 with an RBI and a pair of runs scored while Meri Bostic was 2-2 with two runs and two RBI. Jada Karnes who picked up the win, going four innings giving up three hits, two runs, and striking out a pair.
In the second game Morgan Bomhardt got the win with four shut-out innings giving up just four hits. Hensley, Rachel Sirbaugh, and Bostic each had two hits each.
The Maroons now go on the road for eight straight games. They were at Emory & Henry for two on Tuesday and split a doubleheader, winning the opener 5-0 but dropping the nightcap, 5-4. Karnes struck out six to pick up her seventh win in the opener.
The Maroons, now 11-3 overall and 5-1 in the ODAC, will go to Greensboro for a doubleheader today and this weekend they play twin-bills at Randolph-Macon Saturday and Virginia Wesleyan Sunday.