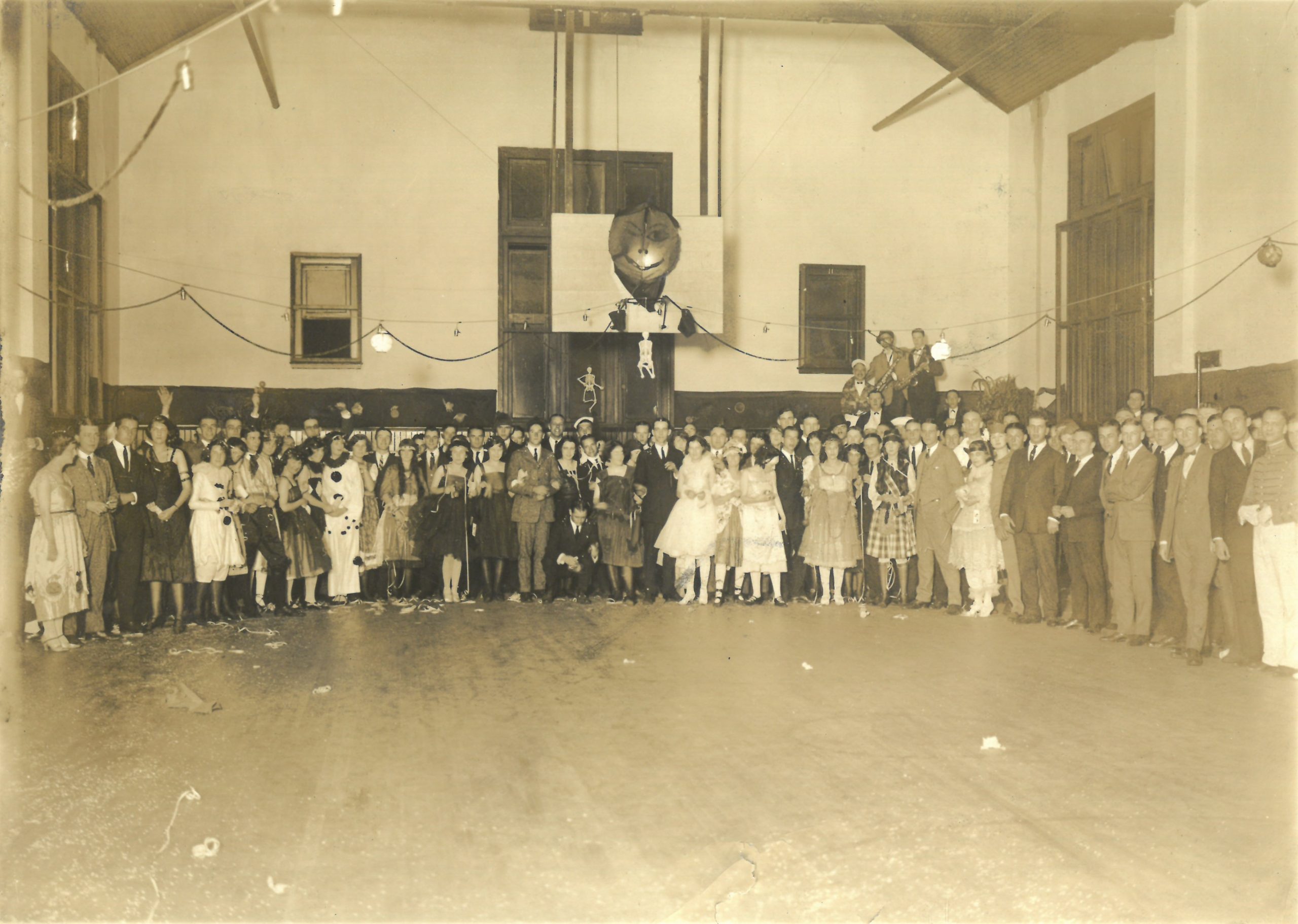 Halloween is just around the corner, and children and adults are picking out their costumes for upcoming festivities.  This may seem like a modern tradition, but dressing up for Halloween has been around for centuries.
Beginning with the ancient Celtic festival of Samhain, people have been dressing up in costumes to celebrate Oct. 31 for the last 2,000 years.  Continuing through the middle ages and into modern history, people have dressed up on All Hallows Eve.  
Halloween began to look like its familiar modern form in the late 1800s, as the emphasis was placed on community gatherings.  Halloween parties, for both children and adults, became very popular, featuring festive foods, games, and, of course, costumes. 
This image of a young peoples' Halloween Party was taken in Salem, likely in the 1920s, and is believed to have been taken at Roanoke College.  In it, you can see many guests are dressed up in costumes and there are decorations on the walls, including a large balloon in the center of the photo decorated like a Jack-O-Lantern.  
To learn more about Salem's history, visit the Salem Museum. The Museum is open Tuesday-Saturday 10 a.m.-4 p.m. and located at 801 E. Main St.