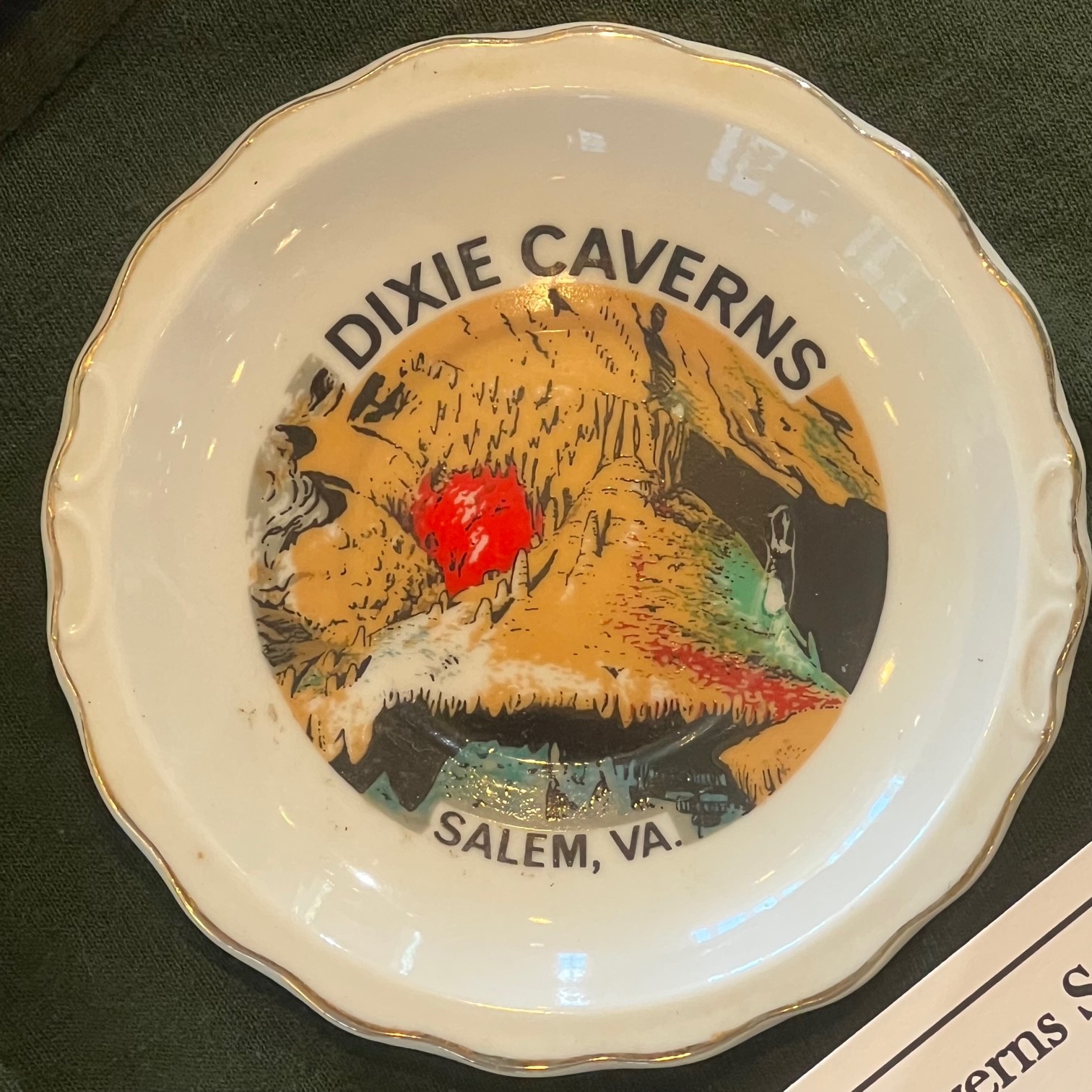 Many local residents are familiar with Dixie Caverns, but not everyone knows the legend of how the local cavern got its name. 
According to the story, in 1920 two boys were hunting on a local hill when their dog, Dixie, fell into a hidden hole.  Dixie only fell a few feet and was easily rescued, but they quickly discovered that the hole led to a large cavern system.  This marked the official discovery of Dixie Caverns, though local Glenvar residents were likely already aware of the cavern before then.  Today it is a popular destination for locals and tourists to tour the caverns and see its natural formations.
Due to this popularity, there are also plenty of souvenirs from Dixie Caverns.  This Dixie Caverns souvenir dish is currently on display in the Salem Museum's new featured exhibit "Hometown History."  
Scattered throughout Salem and the surrounding area are countless reminders of Salem's past.  Many of these locations have either been replaced or forgotten after years of development. "Hometown History: Salem's Forgotten Beginnings" sets out to share these historic locations' forgotten stories.  
The Salem Museum is open Tuesday through Saturday from 10 a.m.-4 p.m. and located at 801 E. Main St.