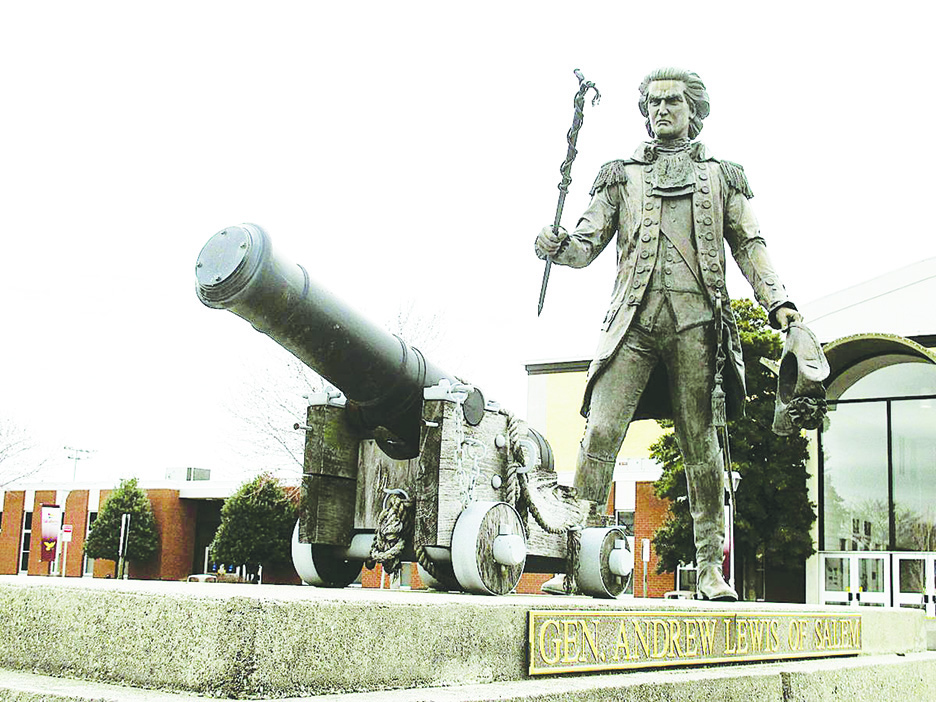 In the 1700s, land that would become the town of Salem was once the property of a particularly notable pioneer— Salem's own patriot leader, Andrew Lewis. On Aug. 10 at 7 p.m., Garrett Channell, the Salem Museum's director of education and archives, will share Lewis' heroic story, the role he played in the French and Indian War, and how his actions during the Revolutionary War helped secure the Colonies' independence.
This Speaker Series talk will be held at the Salem Museum. The museum normally closes at 4 p.m., but on Aug. 10, it will stay open for visitors until 7 p.m. when the talk begins. Admission is free and the talk is open to the public.
The museum said Channell will describe how Lewis twice won Virginia's freedom, which Founding Father he was surprisingly close to, and Lewis' impact on Salem. When Lewis was able to come home, it was to his massive estate, called Richfield, which included present day Salem and stretched to Kentucky.
Channell, a graduate of Roanoke College, studied history with a focus on public history. He also studied history and literature at Oxford University. While at Roanoke College, Garrett worked in the College's archives, was an intern in the Library of Congress' preservation division, and volunteered for the Salem Museum in its archives and with events. He is currently pursuing a Masters in Museum Studies from Harvard University. Channel now works at the museum to develop field trips, classroom visits, exhibit displays and programs for all ages, as well as accessioning and processing items for the museum's collection.
-The Salem Times-Register