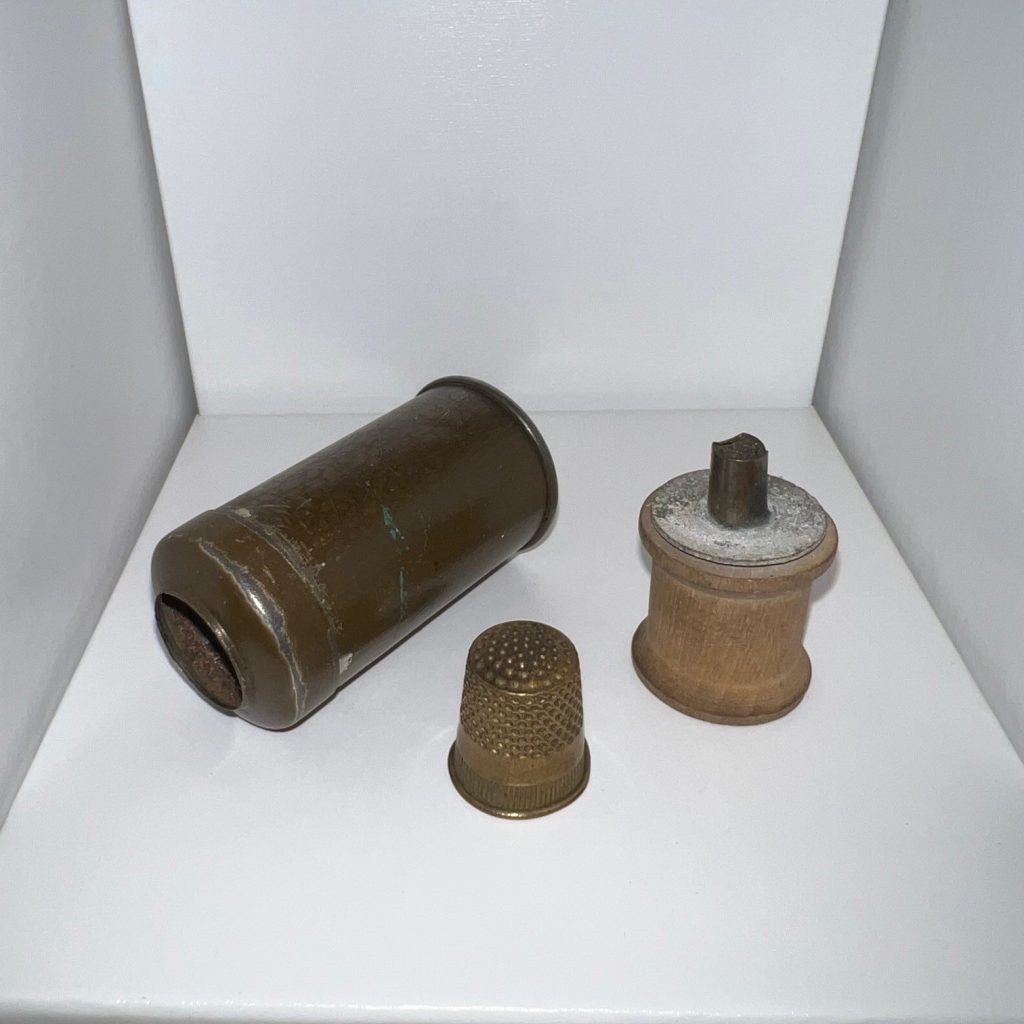 During World War I, a common item for soldiers to carry were sewing kits, like this one pictured. While soldiers were in the trenches they needed to be as self-sufficient as possible, so they carried sewing kits with them to mend their uniforms.
Soldiers referred to these sewing kits as their "housewives" and each held a spool of thread, needles, and a thimble. They were either made of metal, like the one pictured, that everything packed into, or made of fabric that rolled or folded into a compact size. While there were army issued kits, many stores sold their own version that soldiers took with them or that families sent to their soldier.
You can see this World War I soldier's sewing kit on display this weekend as part of the Salem Museum's Hands-On History Saturday program.
This Saturday is your last chance to see Hands-On items from World WarI! On Saturdays, visitors can pull on a glove and touch a piece of history with their own hand. In November, Hands-On History is sponsored by the Ray and Nina Byrd Family. Salem Museum is open Tuesday-Saturday 10 a.m.-4 p.m. and located at 801 E. Main St.