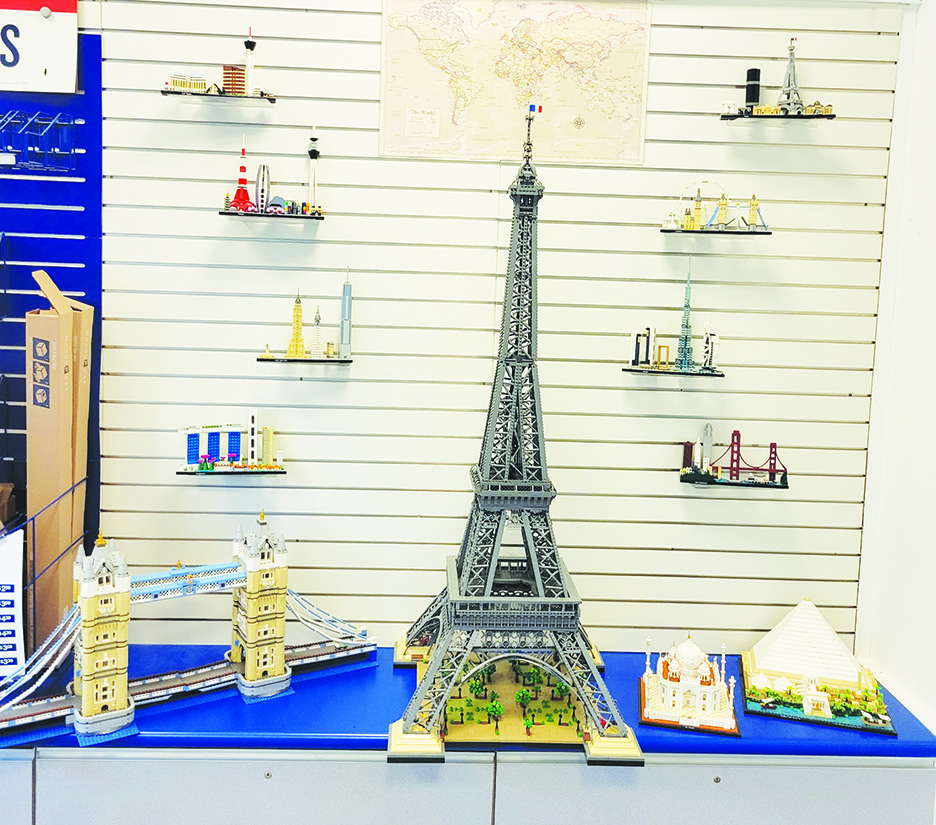 Megan O'Kuly 
Contributing writer
In a heartfelt tribute to his late grandmother and a testament to her passion for travel, Tim Morgan, postmaster general, has captured the attention and imagination of residents with a captivating LEGO display at the local post office. The vibrant exhibit, showcasing iconic landmarks from around the world, aims to encourage the community to embark on exciting adventures by obtaining their passports.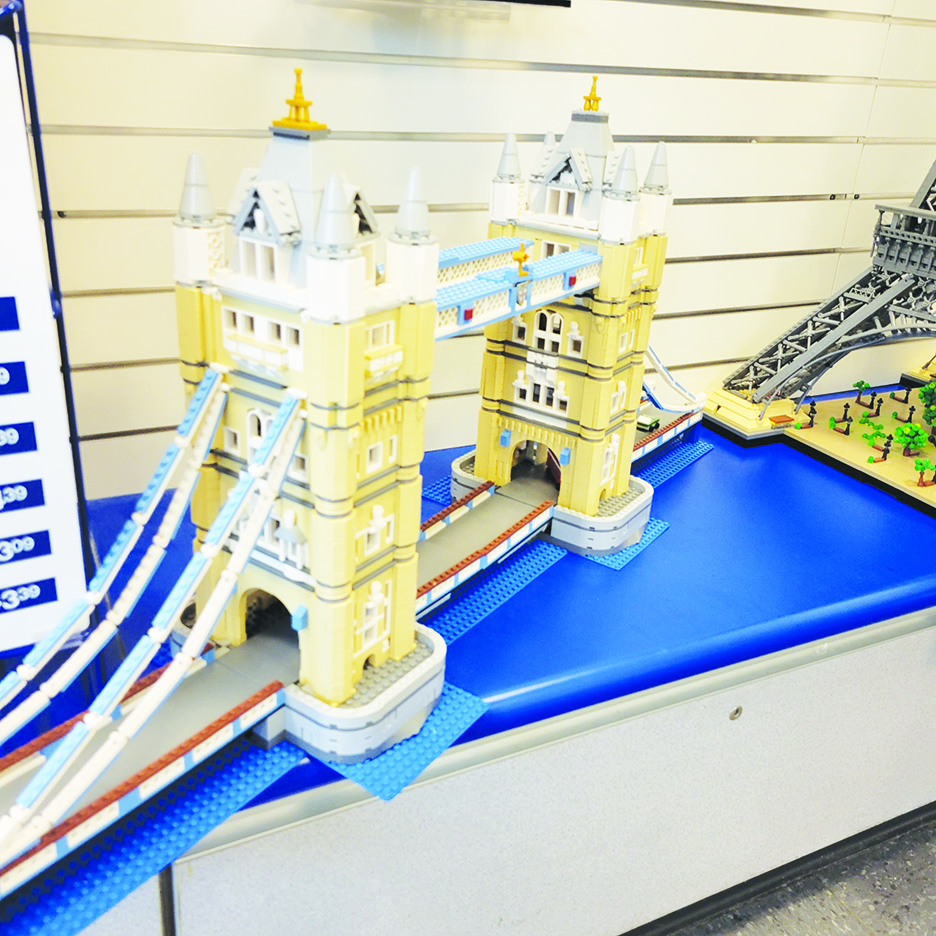 Returning to Salem last year after a well-deserved promotion, Morgan knew he wanted to transform the long-vacant space in the post office into something extraordinary. By combining his love for LEGO, nostalgia, fun and a commitment to fostering community connections, he embarked on an ambitious project, quickly becoming a local sensation. "I get a lot of people saying it makes them want to travel," Morgan stated, "It's exactly the response I was looking for."
Reflecting on the motivation behind the project, Morgan shared a touching story: "In December, my grandmother passed away. And I was very close with her and I was there with her when she passed. I was holding her hand. She was from England and had been all over the world." His passport display provides a connection to her and shares her love of travel with the local community and keeps her memory alive. 
With a wish list of over $1,700 worth of LEGO sets (which he bought out of his own pocket), Morgan meticulously crafted a display that surpassed his wildest imagination. "It looks exactly the way it did in my head," he beamed with pride. Although concerns were raised about potential damage from enthusiastic children, Morgan ingeniously secured the LEGO structures with glue and diligently makes minor adjustments daily to preserve their integrity. "They don't put a barrier to artwork like Starry Night. I want people to be able to get close and enjoy it." And to encourage people to come get close and take a look, Morgan has hidden a LEGO Batman in the display.  
"My grandmother's spirit and love for adventure have truly inspired me," Morgan confessed. His passion for nostalgia is evident in the intricate Batman-themed LEGO creations adorning his office. 
While the primary objective of the display is to promote passport applications, Morgan is eager to emphasize that residents need not limit themselves to obtaining their passports in Salem. He understands that a small city may not be the first choice for passport applications, but he wanted the Salem community to know that the world is within reach.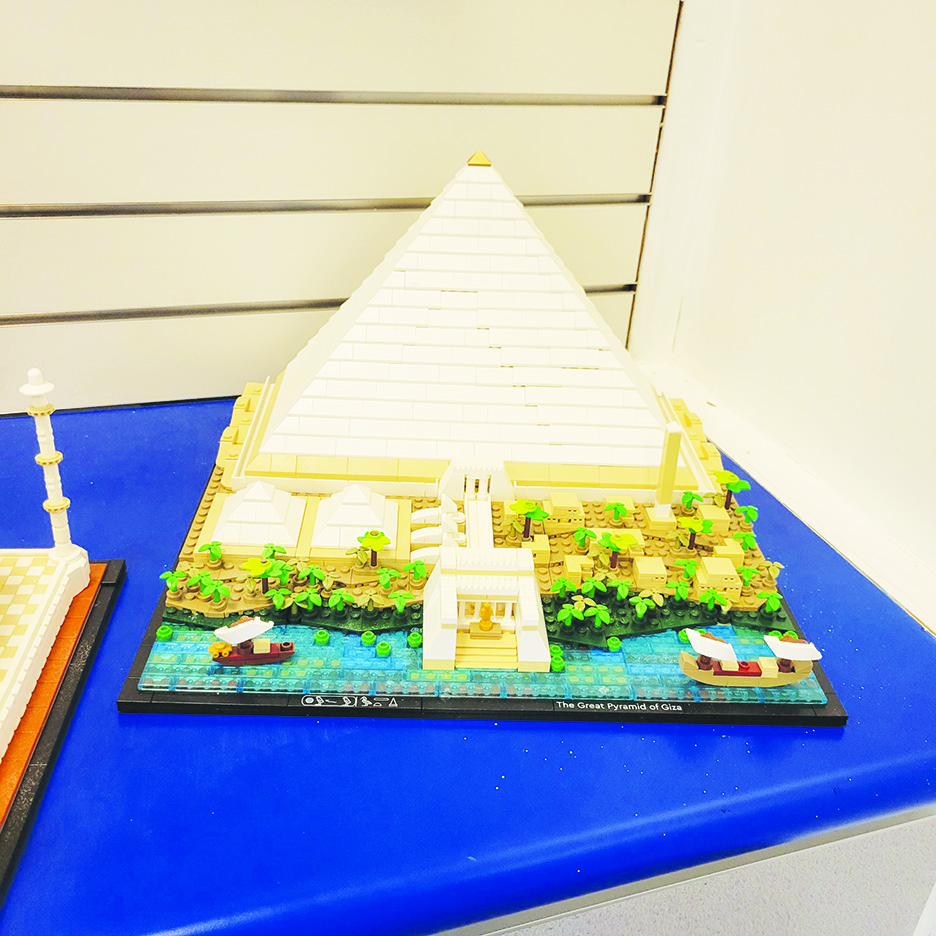 Having already made plans for his own Caribbean getaway, Morgan's excitement is contagious as he shares his travel aspirations with the community. Encouraging them to unleash their inner explorers, he invites Salem's residents to join him in embracing the possibilities that lie beyond their familiar surroundings.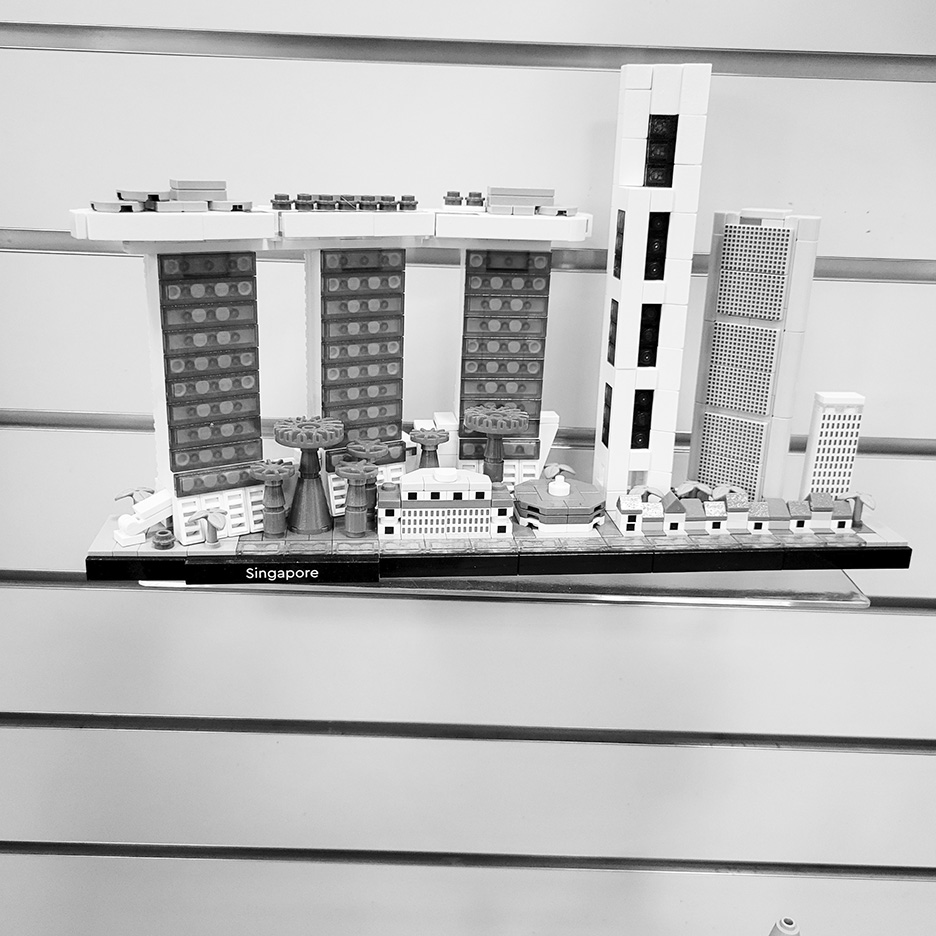 The awe-inspiring centerpiece of the display, the meticulously crafted Eiffel Tower, stands tall as a testament to Morgan's dedication, taking a staggering 27 hours to complete. Surrounding it are a series of smaller LEGO creations, each requiring three to four hours of meticulous construction. From the Taj Mahal to Las Vegas, these miniature wonders beckon viewers to embark on a visual journey across continents and cultures.
Since the display's unveiling, residents have been flocking to the post office, captivated by the striking blend of creativity, nostalgia, and wanderlust it embodies. As one enthralled visitor exclaimed, "It's really cool. Makes me want to just go somewhere."
Morgan's LEGO passport display has undeniably struck a chord with the community, bridging the gap between the mundane and the extraordinary. By inspiring residents to pursue their travel dreams, the exhibit ignites a collective yearning for discovery and fosters a sense of unity among the townspeople.
As Salem's post office embraces this whimsical voyage, it serves as a powerful reminder that the world awaits—just beyond the borders of this cherished city. 
To find out more information or make an appointment, visit usps.com.