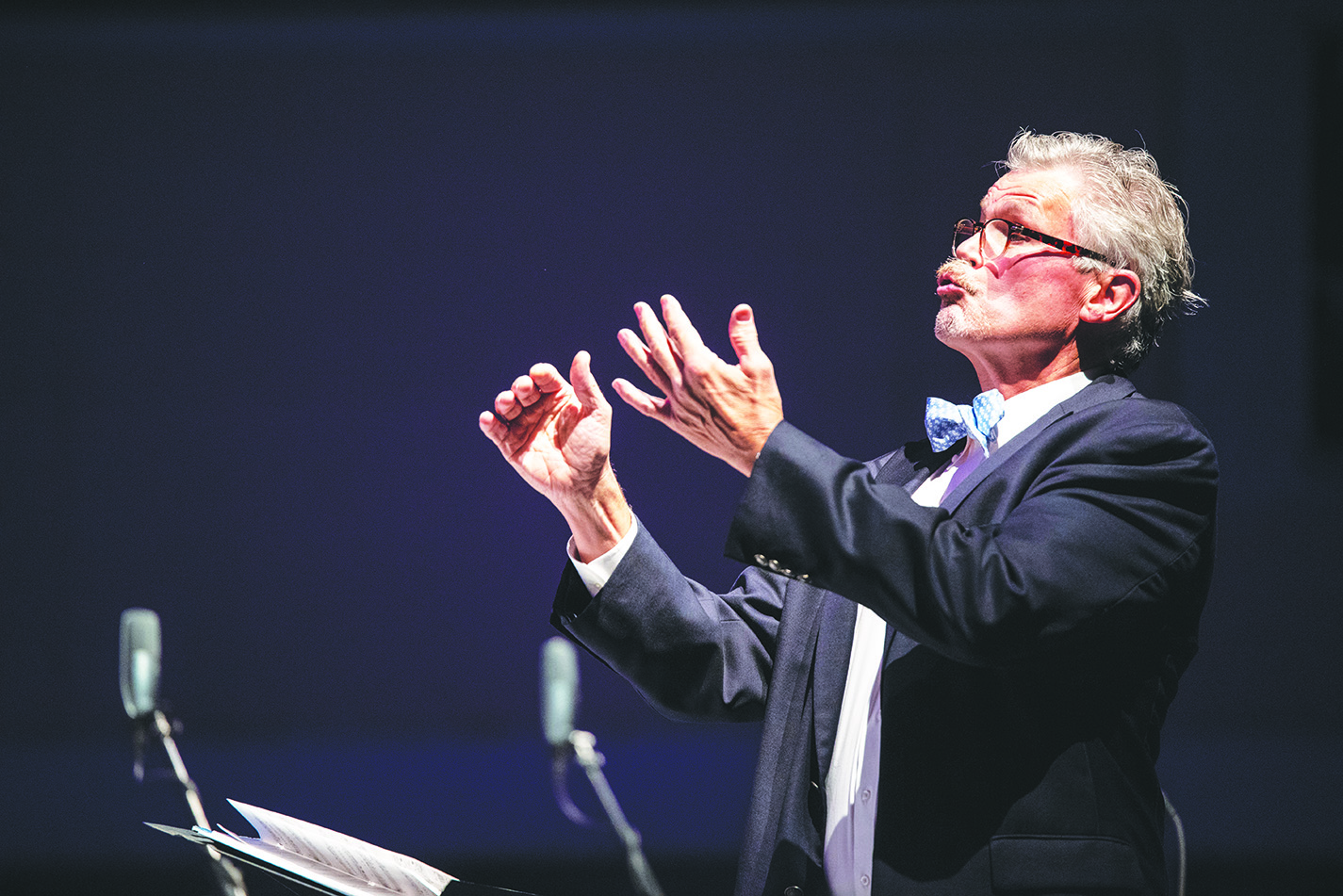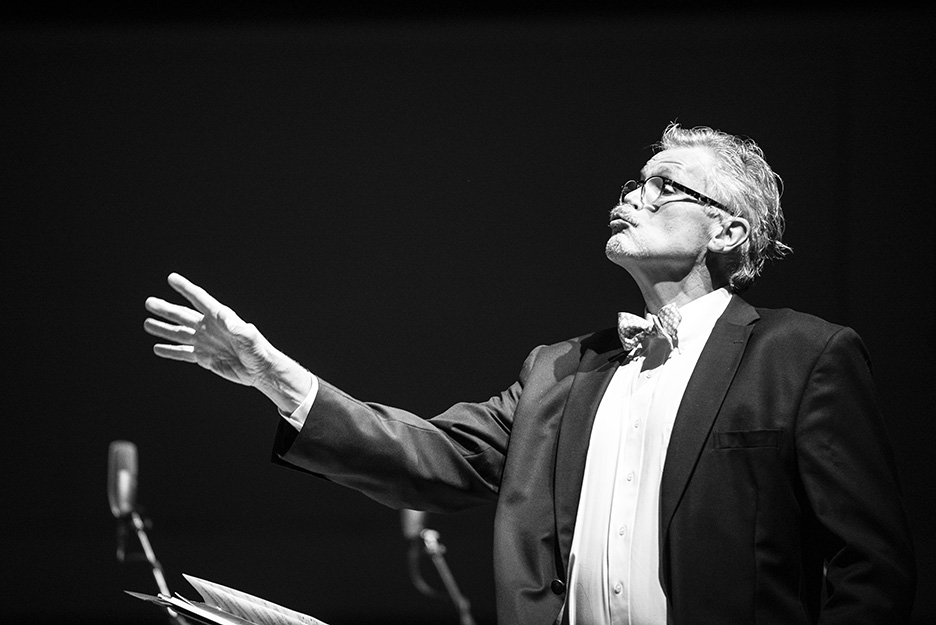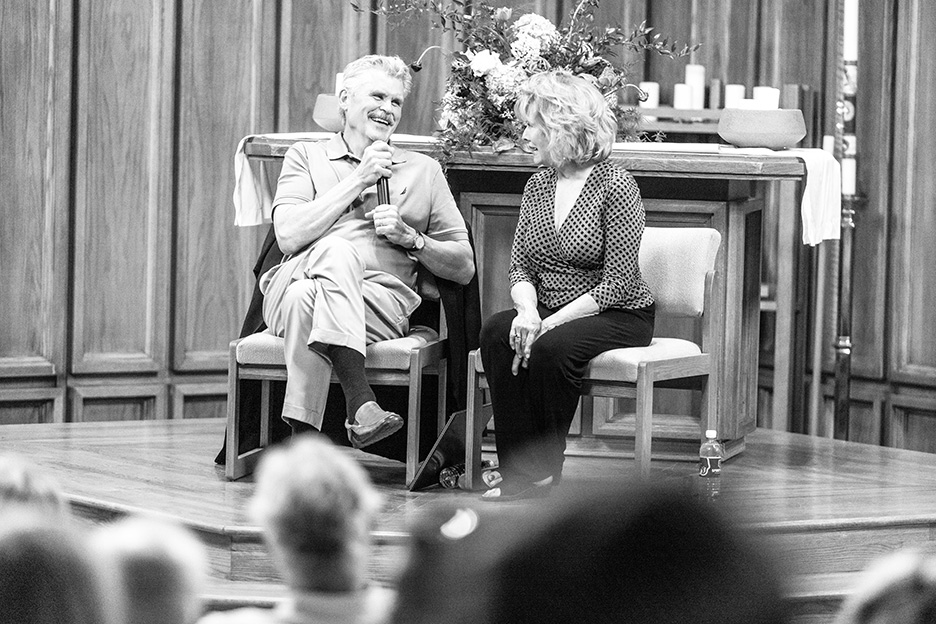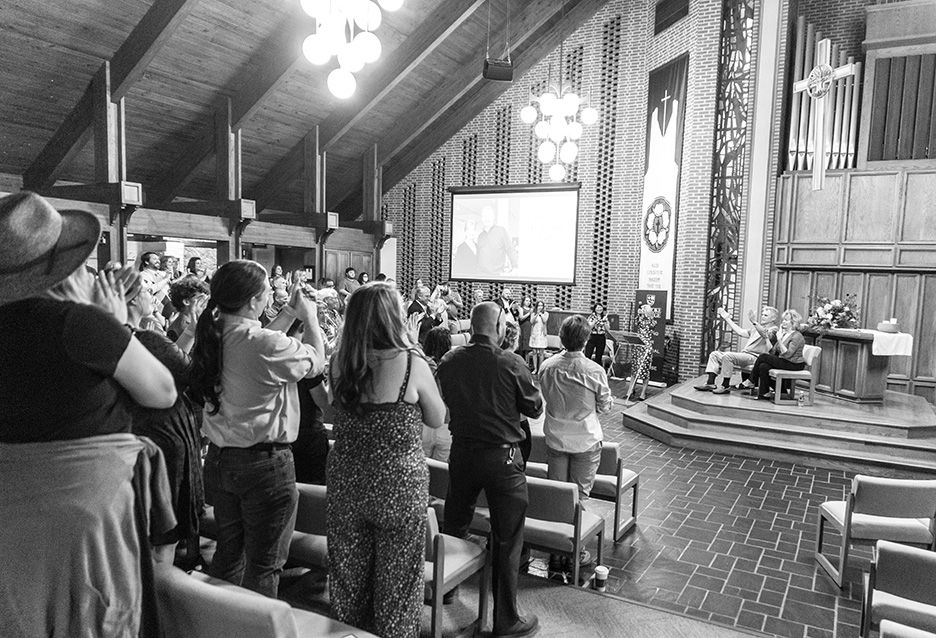 Megan O'Kuly
Contributing writer
Dr. Jeffrey Sandborg has been the director of the Roanoke College Choir for 38 years. During his tenure, he has led the choir on eight international tours across 12 countries, including four trips to Normandy, France, to mark D-Day events. He has also directed the Oriana Singers for 14 years. Sandborg's dedication and passion for choral music have left a lasting impact on the Roanoke College community and beyond.
Reflecting on the changes in the music education field over the years, Sandborg acknowledges that COVID-19 has made directing more challenging, however, he believes that choir is an indispensable experience for every student, as it helps develop character traits such as punctuality, attentiveness and dependability. Sandborg advises aspiring music directors to study and gain experience in the field, as the music world is competitive but believes still has many opportunities available for those who want them.
Throughout his career, Sandborg and the choir have supported the local community and charitable organizations. The choir does not typically charge admission fees but instead accepts donations for various causes such as Roanoke Area Ministries and hurricane relief efforts. Sandborg has also organized fundraisers for the D-Day Memorial, which is an important landmark in the Roanoke community.
Sandborg's legacy as a choir director is one of excellence, dedication and passion for music. He has made a lasting impact on the Roanoke College community and the wider world through his choir's performances and travels. As he prepares to retire, Sandborg wishes his current and former students peace, love and joy, which he says is his 'sign-off' at the end of each semester. He hopes to be remembered as a choir director who was committed to achieving excellence in choral singing and exposing students to music. 
Sandborg's influence on his former students is evident in the words of Andrew Miller, a Class of 2008 graduate who is now a choral director for Hidden Valley High School and Hidden Valley Middle School in Roanoke County. Miller said, "Dr. Sandborg taught me how to be unabashedly passionate about choral music and everything it has to offer. His energy and enthusiasm were contagious, and he really brought out the best in his singers. My best memories as a choral singer are in the Roanoke College Choir."
Sandborg stated, "What I'm going to miss the most is the daily interaction with the students and building something meaningful together; experiencing with them the growth, learning, and performance excellence. They don't really perceive the growth when they are going through it. It's a long road, but once they get there, they can see what they've done as a group. In choir, you can do incredible things with others that you can't do by yourself. So, the choir is a unique and deeply meaningful opportunity for people, not just in college but throughout their lives."
Sandborg's passion and dedication to choral music have been an inspiration to many students, both past and present. He has shown them that choral singing is not just about hitting the right notes but also about conveying emotions and telling a story through music. He has also taught his students the importance of "hard work, discipline, and teamwork."
As he prepares to retire, Sandborg leaves behind a rich legacy of excellence in choral singing and a deep love of music. He has not only taught his students how to sing but also how to appreciate and understand the beauty of music. His impact on the Roanoke College community and the wider world will be felt for years to come. 
Sandborg stated, "There are many thank yous – thank you to Roanoke College for taking a chance on me 38 years ago. Thank you to the hundreds of students who have sung in our choirs over the years, almost 1000 students. Thank you to supportive colleagues, not just in music but all over campus, and just the many people that don't get mentioned who have been instrumental in helping us build the program."
Dr. Sandborg puts down his baton to a 38-year tenure as the director of the Roanoke College Choir has been marked by his unwavering dedication to choral music and his commitment to his students' growth and development. His legacy is one of excellence, passion, and a deep love of music. As he puts it, "I'm just a tour guide in a way. It's the power of singing in a choir and singing great music that speaks to the singers and the audience."