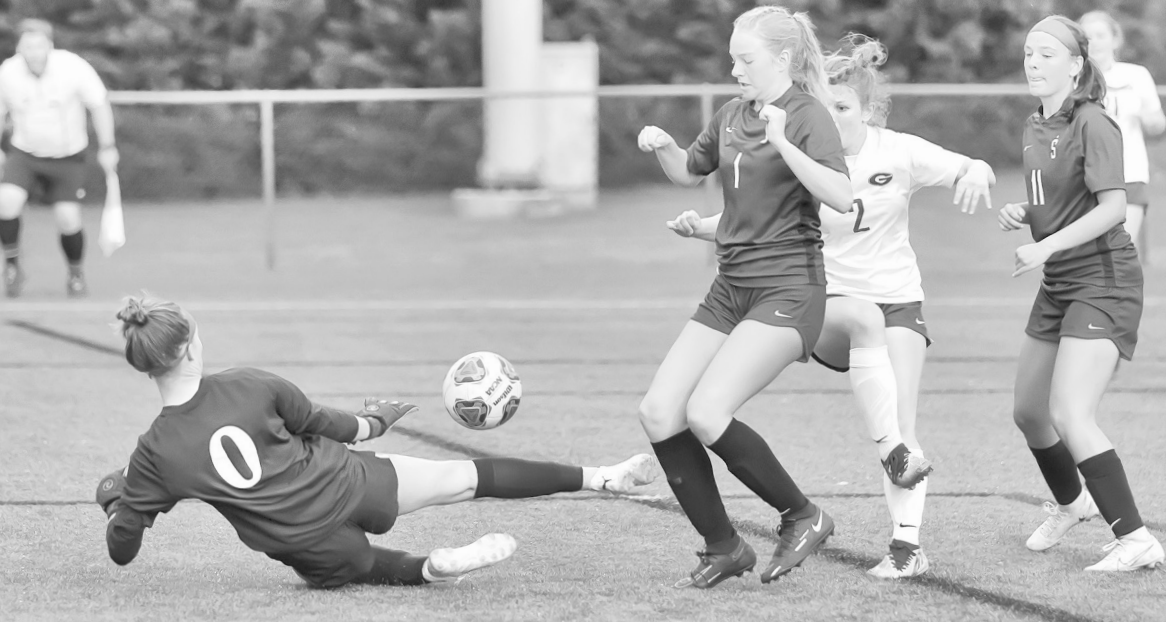 The Salem girls swept the season series from Glenvar last Friday with a 3-1 win at Spartan Field. The game was stopped by lightning with 11 minutes to go but at that point the Spartans were declared the winner. "It was a high energy game," said Salem coach Kayla Wood. "We knew we were Glenvar's only season loss and that they were coming to win. We knew it was going to be a game of heart and hard-work. I love this team and the soccer we are playing right now.
They're playing to win every game and taking everything we talk about at practice and half time, using it and the results are showing." Eliza Fleenor scored Salem's first goal off a rebound from Zada Craig's shot. Reece Mangus then scored off a Fleenor assist for a 2-0 Salem lead at the half. Glenvar's Jules Stanley scored early in the second half to cut the lead to 2-1 but Avery Mangus headed in a Madison Ray corner kick for some insurance.
The Spartans evened their record at 4-4-1 with a 7-0 win at Pulaski Tuesday. Ray had two goals and Reece Mangus, Avery Mangus, Fleenor, Craig and Ashlyn Adkins had one each. Craig also had two assists. Glenvar bounced back to beat Alleghany Tuesday, 8-0, to improve to 6-2 on the season. Stanley had three goals and Faren Wilson had three assists.
The Highlanders also beat James River last week, 6-0, and are back in action tonight at Staunton River. Stanley, Campbell Hardin and Davin Tate scored two goals apiece against James River. Salem will host Patrick Henry at Spartan Field Friday.