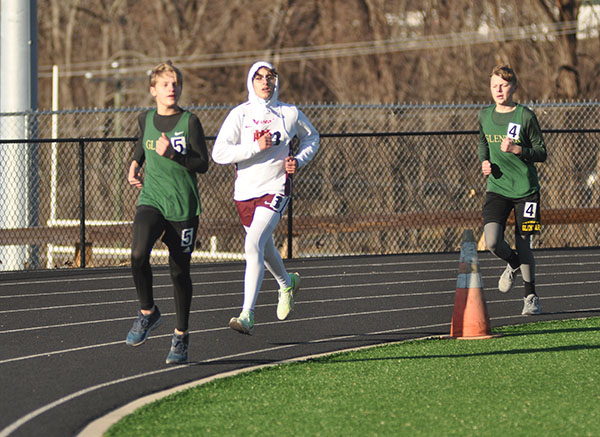 The Salem High indoor track team qualified two athletes for the Class 4 state meet last week at the Region 4D meet at Amherst High School. Runner Tommy Henzey and thrower Kalei Memmer both advanced to the state, which will be held at Liberty University on March 1.
Memmer, who is headed to Yale to compete in track & field in the fall, won the region title in the shot put. Kalei had a throw of 33' 6.5" to take the Region 4D crown.
Henzey took third in the 1,600 with a time of 4:49.84. That was a personal best time for Tommy, and he also scored point for Salem in the 3,200.
Also scoring for the girls' team were Marie Snyder with a 7th in the 500 and Evy Eversole was 8th in the 500. Elizabeth Bocock was 5th in the 1600.
For the boys, Carlos Alleyne was 5th in the 55 hurdles and Walker Peterson was 6th in the 1600. Only the top three in each event advanced to the state meet.
The Region 2C meet, including Glenvar, was scheduled for Wednesday,  February 17, at Auburn High School.