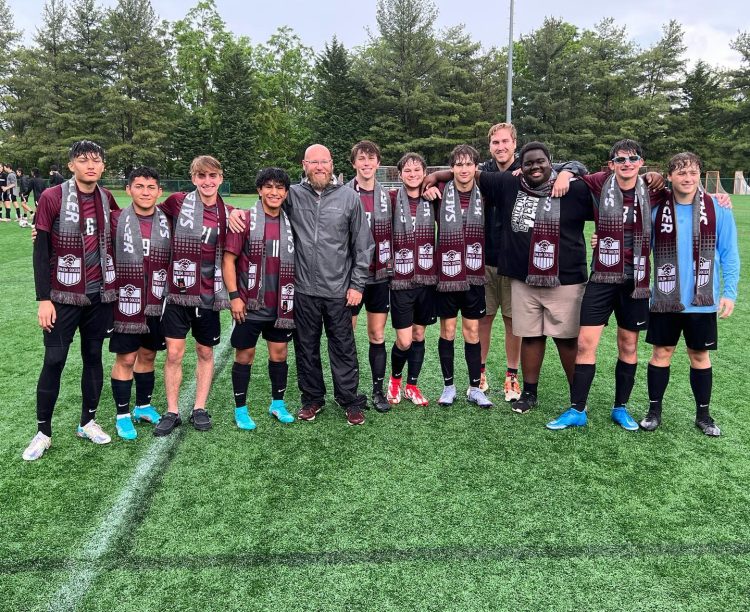 The Salem High boys are 6-7-1 after falling to Cave Spring in overtime on Tuesday night at Salem High, 2-1. That wraps up the regular season as the Spartans prepare for the Region 4D tournament, which begins a week from today.
On Tuesday at Spartan Field Salem got off to a great start, as Logan Lavinder scored just three minutes into the game off an assist from Diego Clivens Joseph. That held up until six minutes left in regulation when the Knights scored off a rebound of a free kick, sending the game into overtime. The Knights then hit the game winner with about three minutes to go in the second overtime period.
Last Friday was "Senior Night" for the Spartans and they made it a memorable one with a 3-1 win over Pulaski County at Spartan Field. Brady Sparger, Clivens Joseph and Austin Frantz had goals and Matt Moore, Buddy Reed and Lavinder had assists. Max Benne had three saves in goal and Pulaski's only score came on a penalty kick.
Prior to the game senior players Zach Lintner, Nate Davis, Carter Work, Mateo Moore, Matteo Collins, Josh Albert, Gabe Goldston, Nelson Talavera and Evin Lainez were recognized along with manager Neelsen Cherichel.
Last Wednesday the Spartans tied a strong William Fleming team in Salem, 1-1. Lucas Yerton scored off a set piece from TJ Fisher to give Salem the lead. The Colonels scored in the last five minutes on a penalty kick to pull out the tie. Lintner had six saves for the Spartans.
The Spartans will now have a week off before traveling for their Region 4D opener on May 26.