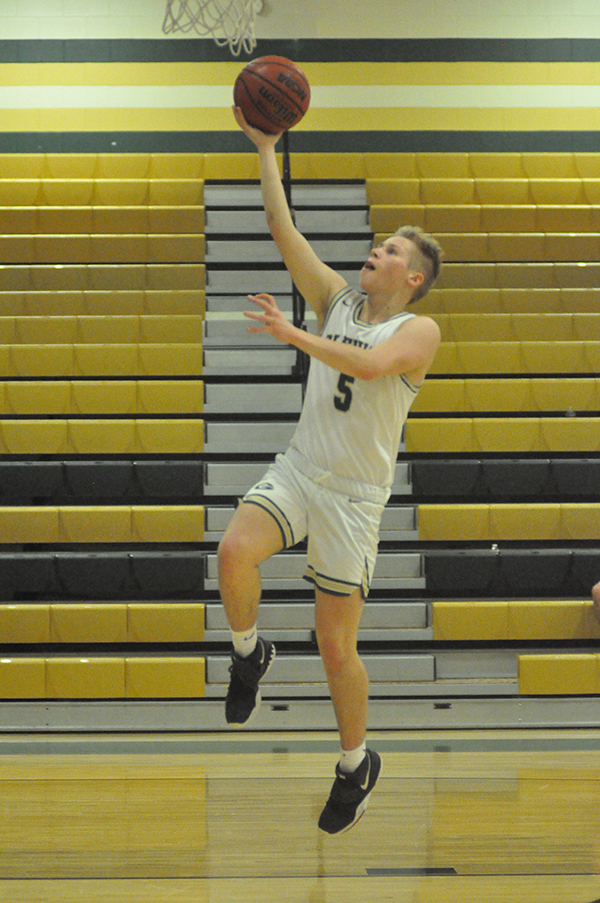 The Glenvar boys are scheduled to play in the Region 2C basketball tournament this weekend but at press time it wasn't certain where, when or even "if" Glenvar will play.
"Right now, we could host or get a bye in the first round," said Glenvar coach Todd Mann.
The Highlanders are 2-5, all against larger Roanoke County schools, after Tuesday's 91-54 loss to Class 3 powerhouse Northside. Stephen Barber led Glenvar with 18 points while Keith Couch had seven and Garrett Hendrick had six.
Last week Glenvar split games with William Byrd and Hidden Valley. On Wednesday in Vinton the Highlanders dropped a nail-biter in overtime, 67-61. Byrd's Camden Richardson hit a three point shot at the buzzer to force overtime and the Terriers outscored Glenvar 13-7 in the extra period.
"We played tough in the second half, took the lead but just couldn't close it out," said Mann. "We needed to make our free throws to finish."
Barber led Glenvar with 26 points while Hendrick and Tyler Johnson had a dozen each.
On Friday Glenvar hit 10 three pointers in a 69-59 win over Hidden Valley at GHS. Barber started out on fire, hitting five of Glenvar's seven three-pointers in the first quarter. The Highlanders were seven for nine from behind the arc in the period as they raced to a 23-17 lead.
After that Glenvar cooled off and the Titans caught up by the half at 30-30. After intermission Glenvar came out strong and outscored Hidden Valley 16-9 in the third period to take a lead they would not relinquish.
Barber finished with a season-high 36 points and Johnson had 11. Aiden Alexander hit two big three pointers for the Highlanders.