The Glenvar girls basketball team was upset by the Vikings at Northside on Tuesday, 46-42, to fall to 4-3. The Highlanders had beaten the Vikings in their first meeting at GHS by 33 points.
"We didn't come prepared to play," said coach Jeff Johnson. "We thought because we walked all over them the first time that it was going to be an easy game, but Northside is scrappy. I used to work over there and I know what kind of girls they have. They came to fight and we never showed up."
Glenvar had three girls foul out. Also, the Vikings had a girl back who missed the first meeting.
"She's good, but she didn't make up 33 points," said Johnson.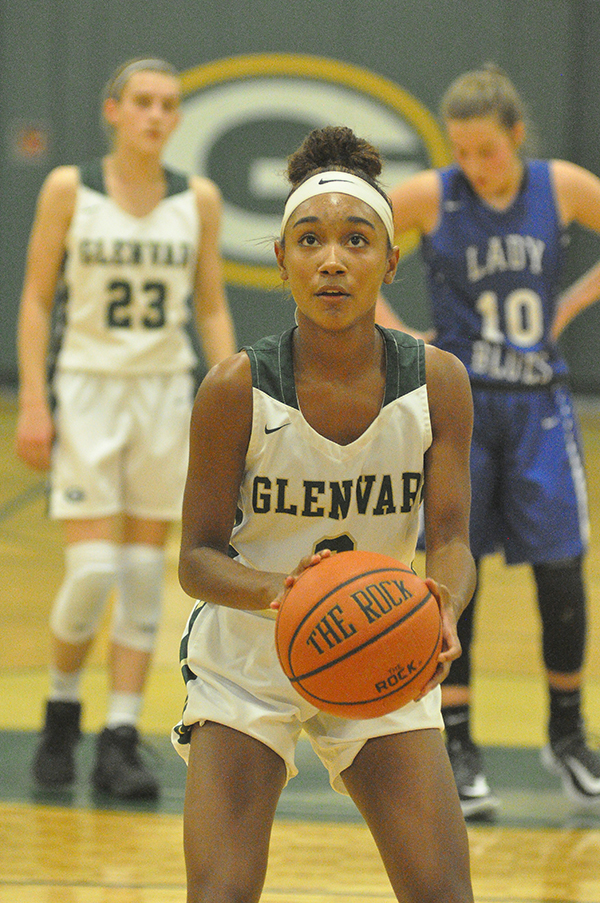 Last week the Highlanders split two games, losing at home to William Byrd, 48-40, before bouncing back to trounce Hidden Valley on the road Friday, 69-17.
Against Byrd the Highlanders trailed 26-20 at the half but cut the lead to 34-33 after three quarters. The Terriers then rallied to win it despite 18 points by Glenvar's Olivia Harris.
On Friday Harris scored the 1,000th point of her high school career in the win at Hidden Valley. The University of Lynchburg bound senior finished with 19 to tie Malaysia Donaldson for team high, and both outscored the entire Titan team. Donaldson also controlled the boards with 16 rebounds.
"Everyone played well in that game," said Glenvar coach Jeff Johnson. "Now we have to just wait and see where we play in the regional."
Glenvar was scheduled to host Cave Spring on Wednesday in the final game before the Region 2C tournament, which is expected to begin this weekend. The pairings weren't decided by press time, but Glenvar has clinched a bye in Friday's first round.