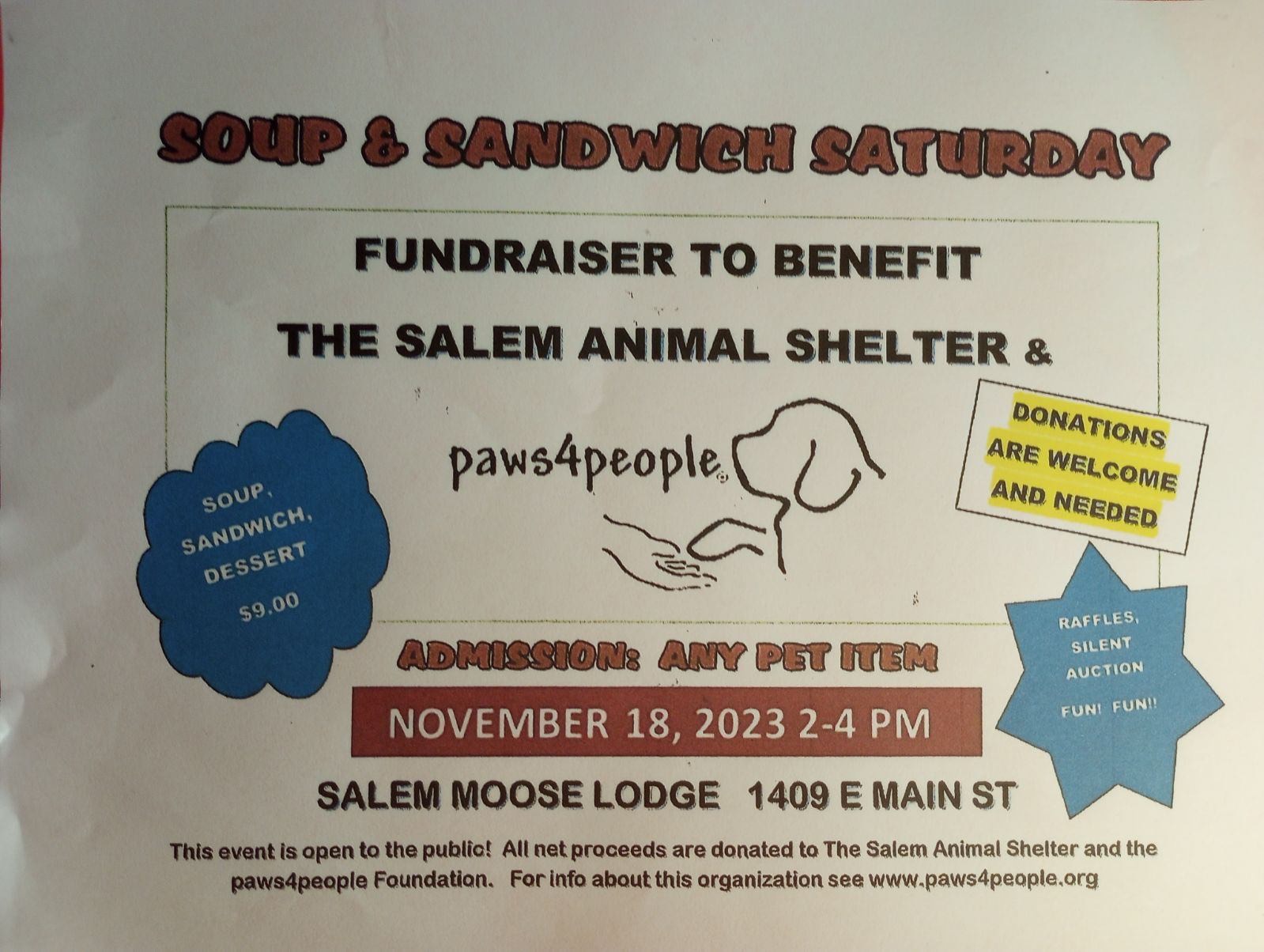 By Meg Hibbert
Contributing Writer
Donations are needed now for a Nov. 18 fundraiser to benefit local pets. The second annual fundraiser will be held at the Salem Moose Lodge and is open to anyone.
Proceeds from the "Soup and Sandwich Saturday" from 2-4 p.m. that day will benefit the Salem Animal Shelter and Paws4People Foundation, a golden retriever service dog group.
Donations of pet food and any type  of pet items may be taken to the Salem Moose Lodge at 1409 E. Main Street in Salem any day after noon.
Raffles will be held along with a silent auction of such prizes as Coach purses. Admission is free with the donation of any pet item. 
Salem resident Ann Whitenack is chairman of the Nov. 18 event.
For more information about Paws4People see www.paws4people.org.