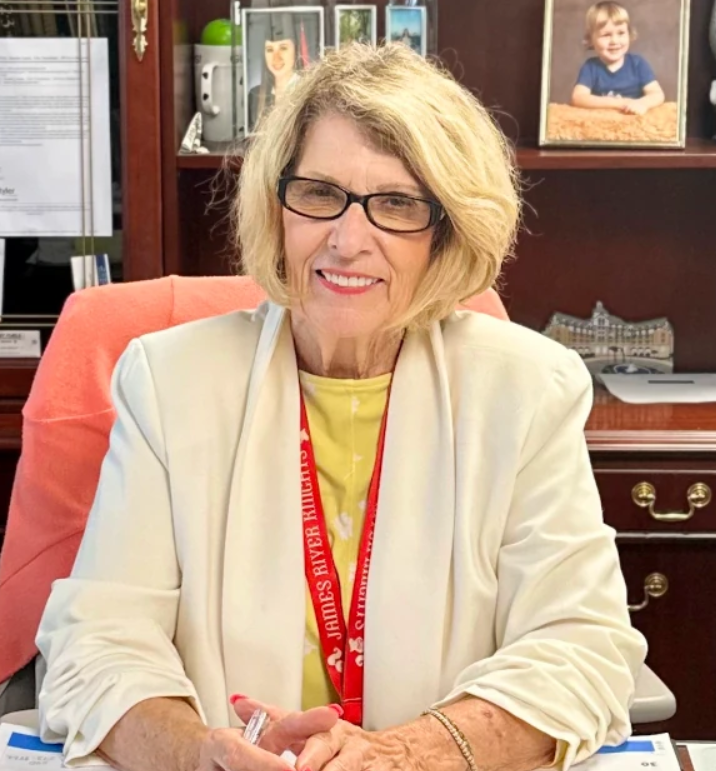 Debbie Adams
dadams@mainstreetnewspapers.com
Incumbent Nancy Horn, a Democrat, is facing Republican Jason Peters in the upcoming election for Roanoke County Commissioner of the Revenue.
Horn was raised in Botetourt County on 600-acre farm. 
"I still have an internal clock to arise at 4:30 a.m. and work until 9 p.m. either at my office or on the five acres I own in Bonsack, cleaning – or my favorite past-time – baking my special pound cake and sharing with friends, shut-ins and family," Horn says.
"After high school graduation, I worked for Norfolk & Western (now Norfolk Southern) and attended National Business College. Marriage moved me to Florida, and I was hired by the Tampa Division of Honeywell as a Data Processing supervisor. I returned to Roanoke and self- employed as secretary-treasurer of my own company for 20 years."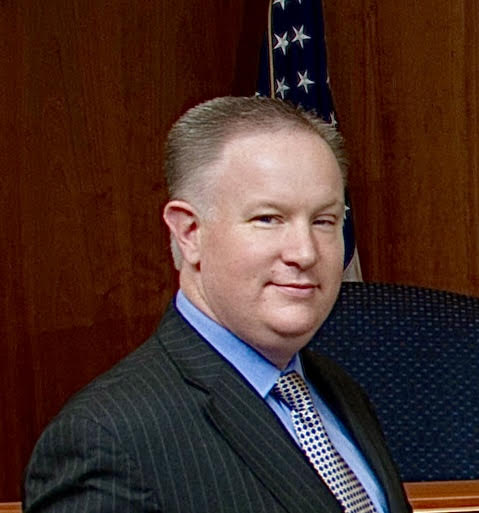 That business was a heating and air-conditioning firm in Vinton.
When that business closed, Horn was appointed by Commissioner of the Revenue Wayne Compton to fill the position of Tax Compliance Deputy. When he passed away, she was appointed to fill his position and then elected as commissioner in 2001.
"I have loved my position," Horn says and has served for 22 years.
"I have two children, a son and a daughter, and they are not very political. One precious and loving granddaughter recently graduated from Alabama University and is employed in Atlanta, Ga.
"I have a great staff of 12 and five have earned their designation as Master Deputy Commissioner of the Revenue as required by the Weldon Cooper Center at University of Virginia. Seven of my staff are working to complete their certification. 
"In 1998 I received my Master Deputy Certification and in July of 2006 I received my Master Commissioner of the Revenue Certification. 
"My job requires enforcing title 58.1 Code of Virginia and abiding by the DMV Code of Virginia Title 46, and sometimes supporting the Virginia Constitution."
She administers the tax relief program, the food and beverage program, transient occupancy tax, short-term rentals, bank franchise tax, and admission tax; makes all recordations to real estate, assesses vehicles as well as business personal property and business license tax; and processes state income tax including screening, correcting, and input to state computers. 
Horn says she encourages online filing and has a "great IT Department to support the function."
"I pledge to the citizens of Roanoke County fair and equitable assessment in compliance with state and local codes," Horn states.
Jason Peters is a lifelong resident of East Roanoke County and a 1994 graduate of William Byrd High School. He is vice president for First Citizens Bank, where he has been employed for 23 years. He has been a member of the Roanoke County Board of Supervisors for 10 years, serving the Vinton Magisterial District.
He serves as a volunteer and president of the Vinton First Aid Crew where he has been a member for 31 years. Peters also serves as co-chair of the Vinton/Roanoke County "High Ground" Veterans Monument at the Vinton War Memorial. 
Peters says he is "pro-taxpayer," and he is running on a platform for "modernization and removing red tape."
"Serving as a current member of the Board of Supervisors, I see firsthand the need to have a strong commissioner who is engaged with the board," Peters says. "I plan to build that bond with the Board of Supervisors.
"During my time on the Board of Supervisors, one of my main focuses has been economic development.  Due to COVID, many businesses had to change the way they do business, and the county needs to adapt.  We need to remove barriers to improve the relationship between the county and businesses. As I have campaigned throughout the county, I've heard of many situations where businesses and citizens felt they could be better served.  I plan to accomplish that through streamlining technology and improving intergovernmental communications. The commissioner's office should be a resource to the community.  
"It is an honor to serve the Vinton District on the Board of Supervisors and together we have accomplished so much over the past 10 years, through the Vinton revitalization (Roland E. Cook, old William Byrd, Macado's, Vinyard Station, etc.), Explore Park, and Route 460 improvements.  I would like to take that experience and serve all of Roanoke County."