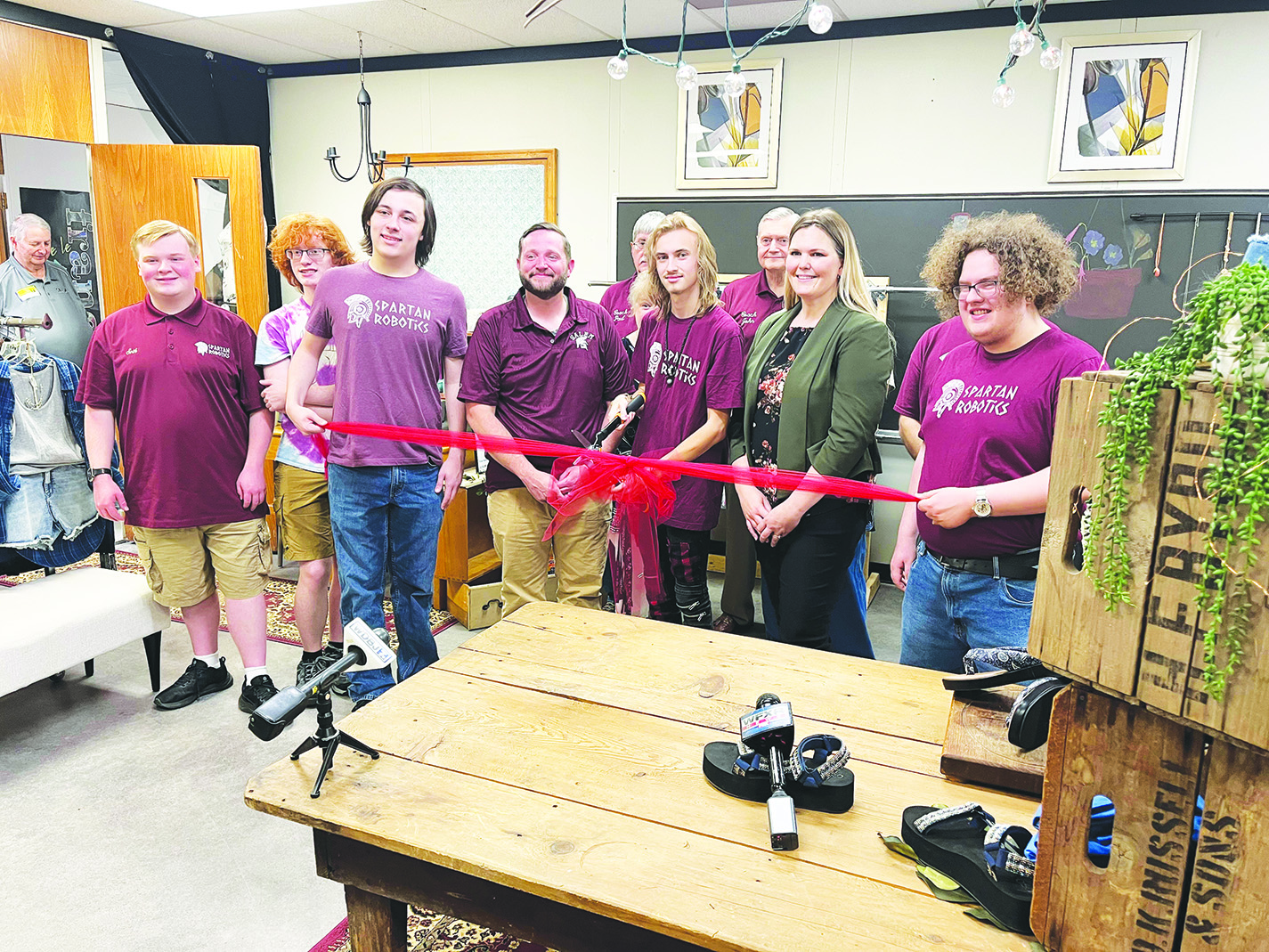 Students can shop the store for free items
Aila Boyd
aboyd@mainstreetnewspapers.com
Salem High School officially christened its new clothes closet, Recharge Boutique, last Wednesday, May 24. 
The project is designed to show love and provide care for every member of the school. Students have regular shopping hours when they can select clothes they would like to have. Some staff members have even used the store. All items are free.
The store is located in a former classroom. 
The Salem High School Robotics Team runs the store as a service project. Area businesses have donated clothes to the store. 
The team competes through FIRST Robotics Competition. Stephen Janoschka, a career and technical teacher, explained the competition looks for teams that make community contributions. Although most contributions are geared towards promoting STEM education, the clothes closet idea came together after the team received its first clothing donation from Walmart. Additionally, a team member had made a clothes closet at his previous school.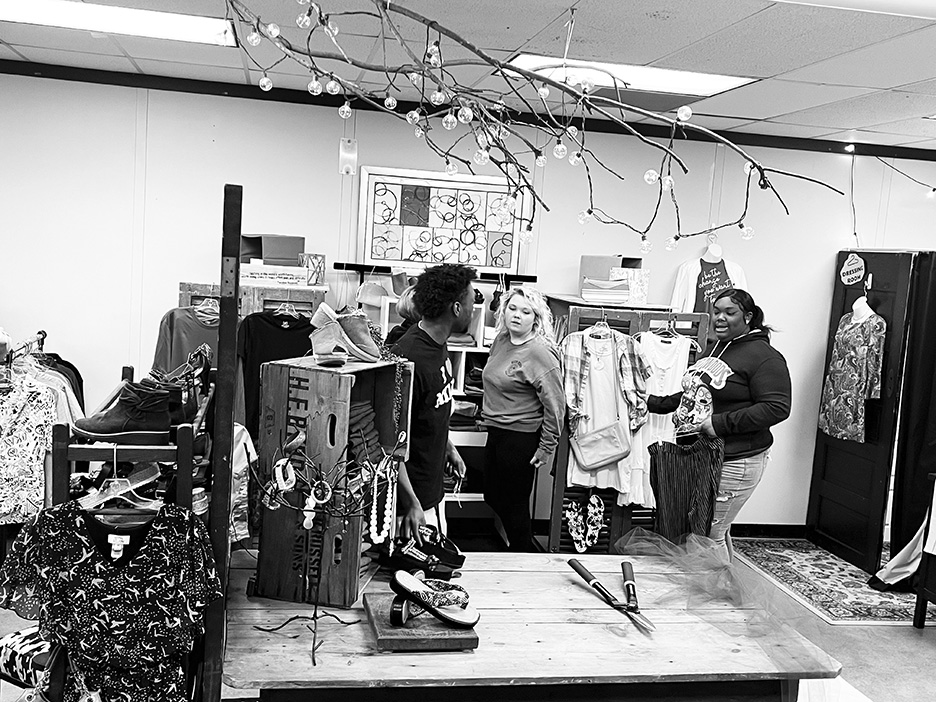 "It just continued to grow," he said. "We have backpacks, personal hygiene products, clothing, shoes, accessories and all these other things. Everything in here was donated." 
The team spent roughly three weeks securing racks and hangers, in addition to sorting clothes. 
Beth Denton, a math teacher and one of the faculty sponsors, said, "Thank you tremendously, team, for making this work. It was such a big endeavor. It was like a little dream that we had…and it became a reality." 
Other components, like hygiene products and food, have also been added.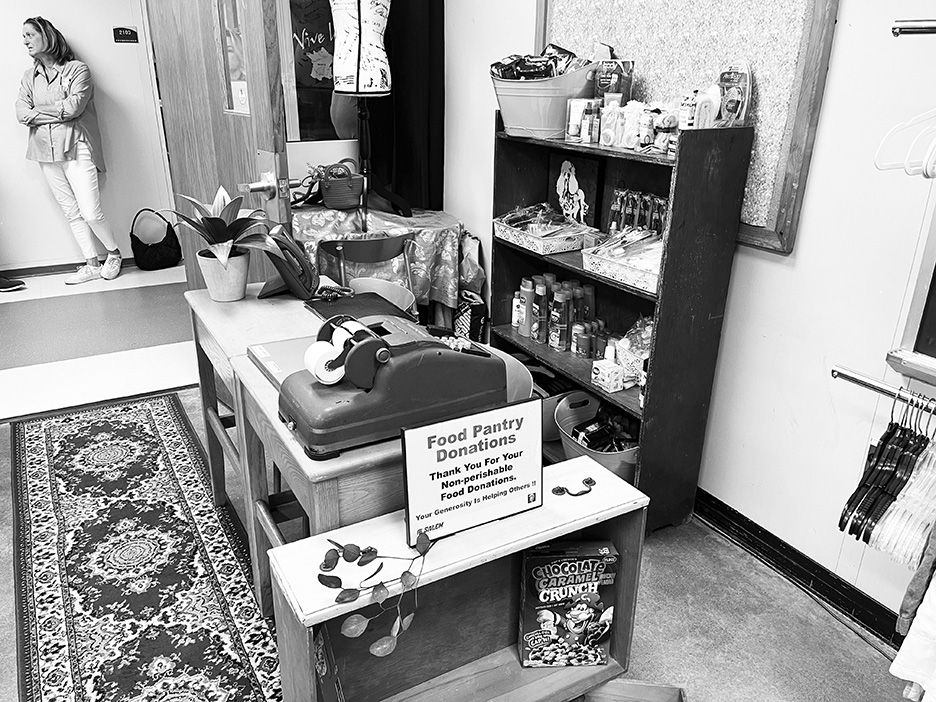 Janoschka explained that the idea was to originally help students in need, but those involved quickly realized that the closet can be used to benefit everyone at the school. He pointed to the idea that a student could go in and get a new shirt if they accidentally spilled something on theirs during lunch. 
"This was a wonderful outreach project for our team," he said. 
Recharge Boutique sponsors include Walmart Supercenter, CATO Fashions, Salem Antique Market, New 'D, Vintage Vault and Habitat ReStore. 
"We're super, super thankful for our contributors, our sponsors who have also given. This was way bigger that what we ever thought," Denton added.