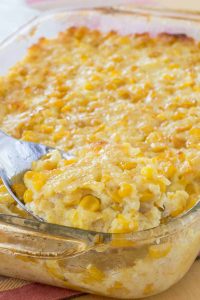 Let's face it; November would be a pointless month without Thanksgiving. We would not have anything to break up the time between Halloween candy and Christmas pudding.  Thanksgiving is about taking a breath before we have to get into the Christmas season.  I know the stores are already deep into the Christmas season, but we need to take the time to prepare for the stress of that holiday.  Although no one family's Thanksgiving dinner is the same. We can all agree some foods are just standard on the table like turkey, ham, mashed potatoes, gravy, and dinner rolls.  Growing up we always had canned cranberry sauce on our table with its can ridges.  I thought everyone did too until I went to my in-laws house for the holiday and they had fresh made cranberry sauce.  It was chunky!   They also had apples in the stuffing, sacrilegious!  Some side dishes are family traditions that are expected on the table or the holiday is not the same, even if no one really likes them. My friend always makes creamed pearl onions. She said her grandmother made them every year. No one really likes them but a suggestion to not make them is always vetoed.  This week's recipe is for a side dish that I started making a few years ago. My mom really liked it so I made it for her.  We ate it with baked ham instead of turkey.   A savory corn pudding is a perfect side dish any time of the year.  A softer version of cornbread that is not too dry. We ate it with rotisserie chicken and a leafy green salad year-round.  Easy to make, it is basically a one bowl recipe, dump the ingredients in a bowl, mix, and then bake.  You can vary the taste by adding a chopped jalapeno for a kick, ½ to 1 cup of shredded cheese to make it cheesy and savory, or add 2 beaten eggs to make it light and airy.  I have substituted Greek yogurt for the sour cream to add more protein. 
Corn pudding ingredients: 
1 8 oz. box Jiffy Corn Muffin mix (any brand mix will do but check the ozs and make sure it is a mix.) 
15 oz. can whole kernel corn drained
15 oz. creamed corn
1 cup sour cream
½ cup butter (1 stick melted)
Directions: 
Preheat your oven to 350°F and butter an 8×8 baking dish.
In a medium mixing bowl mix together the Jiffy Corn Muffin mix, drained whole kernel corn, creamed corn, sour cream, and melted butter.  
Transfer to your prepared baking dish and bake in the middle of the oven for 45-50 minutes or until golden. Remove and serve.