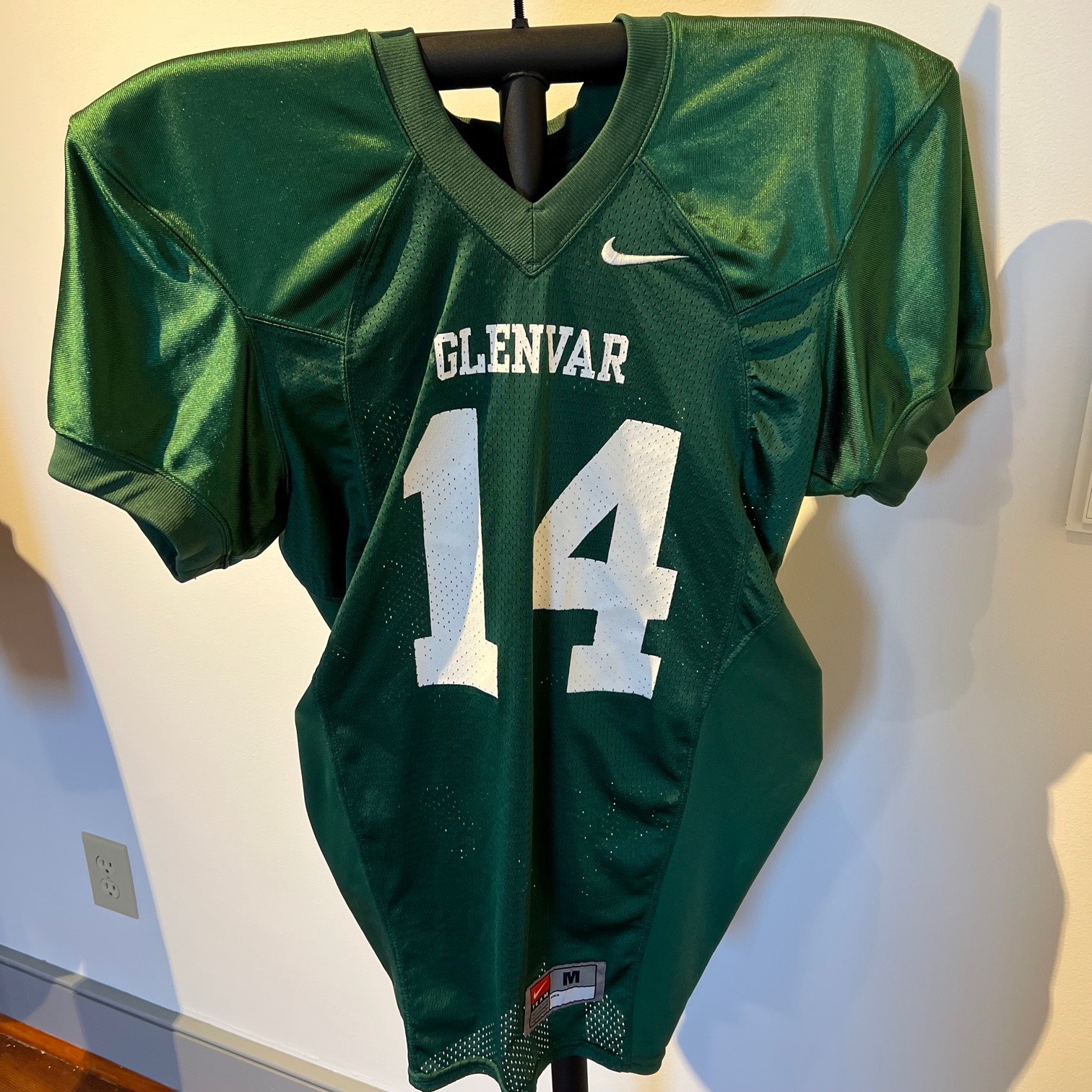 In 1966, Glenvar High School opened and served Roanoke County and Salem students until 1977, when it was consolidated with Andrew Lewis High School into Salem High School.  Five years later, Salem established its own school system which split Salem and Roanoke County Schools.  Glenvar High School reopened and today draws students from western Roanoke County and Catawba.  
Football was a central sport at Glenvar since its opening, and in 2014 they won their first state championship.  They earned an 11-1 record which took them to playoffs.  After a close final game against Wilson Memorial High School, Glenvar won in overtime to clinch the state title.
This Glenvar High School football jersey is on display in the Salem Museum's exhibit "A Winning Tradition: Salem's Champions Gallery."  
"A Winning Tradition" highlights the history of local schools and sports complexes, and the stories of many Champions in athletics, academics, the arts, and civic and professional life.  The centerpiece of the gallery is the Champions' Kiosk, providing visitors with an interactive, searchable record of all of Salem's Champions, with pictures and text to record their stories.
The Salem Museum is open Tuesday through Saturday from 10 a.m.-4 p.m. and located at 801 E. Main St.