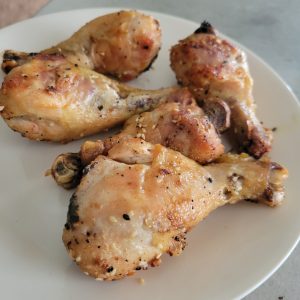 Dinner and a movie: Halloween edition
We had a discussion at work the other day about movies. Horror movies in particular.  A horror film seeks to elicit fear or disgust from the audience while a thriller film likes to elicit suspense or anxiety from the watchers. Horror directors make the audience the victim while directors of thrillers make the audience an accomplice. Of the two, I tend to watch thriller movies, and then only in very small amounts. The first horror/thriller movie I was allowed to see was "The Changeling" in 1980. My mom wanted to see it so she took me with her. I still get goosebumps thinking about the piano scene. Because I am a chicken, I always find myself rewatching the same Halloween movies. It may be the tenth time I have watched it but I still watch it. I know where the scary parts are and that is a comfort. As you know, I tend to pair food with movies so here is my list for this year. I wait for "The Rocky Horror Picture Show" with antici…..pation and meatloaf. "Sleepy Hollow" with Johnny Depp is another favorite and needs pumpkin dip. "Corpse Bride" is red velvet cake. "Beetlejuice" is shrimp cocktail; Attack of the Killer Tomatoes is always grilled cheese and tomato soup. In 1982, I watched "Poltergeist" and I worried about the dog, E. Buzz, the whole movie (He made it out okay in the end). The steak scene is disturbing and creepy, so of course fried chicken. Killer Klowns from Outer Space has to have cotton candy. Betsy likes "Gremlins." She thinks she is Gizmo and wants to eat chicken legs after midnight.  This week's recipe is for baked chicken legs.  Don't worry I won't feed Betsy after midnight.   
Baked chicken legs:
6-8 skin on chicken drumsticks
3 Tbsp cooking oil
1 tsp salt
½ tsp black pepper
1 Tbsp onion powder
1 Tbsp garlic powder
1 Tbsp  smoked or sweet paprika (optional)
1 Tbsp dry mustard (optional) 
Preheat oven to 400 degrees F. Line a baking sheet with foil or parchment paper. 
In a large bowl mix together cooking oil, onion powder, salt, black pepper, garlic powder, paprika and mustard.  Add in the chicken legs. Toss them in the spices until chicken is fully coated. Place the drumsticks in a single layer on the baking sheet. 
Bake the chicken for 40-50 minutes at 425 degrees F lined with foil. Check at 30 mins. Turn chicken over. Bake for the final 10 to 20 mins.  Check with a thermometer. The internal temperature of chicken should be 165 degrees F. 
Tips for crispy chicken legs:
Allow the chicken legs to come to room temperature.
Pat the drumsticks dry with a paper towel before adding to the bowl with spices.
Cook chicken on a rack so juices drain off drumsticks. Leave room between the drumsticks on the pan. 
 Use a cooking oil with a high smoke point. Avocado oil works well as well as canola oil.   
Try different spices such as lemon pepper, Cajun, old bay and jerk seasonings. 
Chicken thighs also work but use bone in skin on thighs for the best results. 
Photo by Shelly Koon