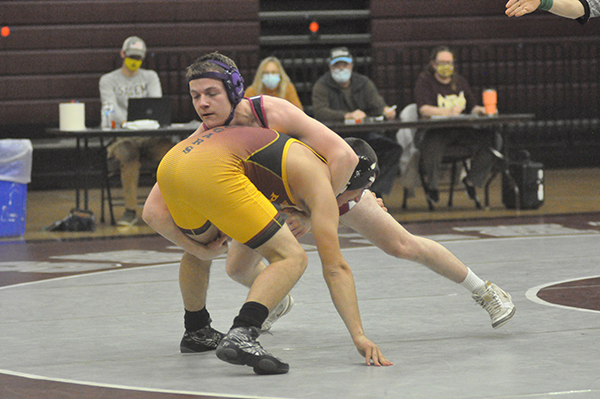 ---
The Salem High wrestlers will be heading to Amherst High School Saturday for the Region 4D wrestling tournament. Action begins and 10 am in the one-day tournament.
This will be a big day for the Spartans, as only the top two in each weight class will make the state tournament as opposed to four in normal years. The state tournament is scheduled for Saturday, February 20th, in Virginia Beach.
"We are looking at having a strong showing in the region," said Salem coach Lawrence Van Liew. "We're hoping to build on last year's second play finish."
Salem won two of the three dual matches they were able to have this season. After opening with a win over Pulaski County they split two matches at Amherst last Saturday. Salem shattered E.C. Glass, 60-15, but was defeated by host Amherst, 48-33.