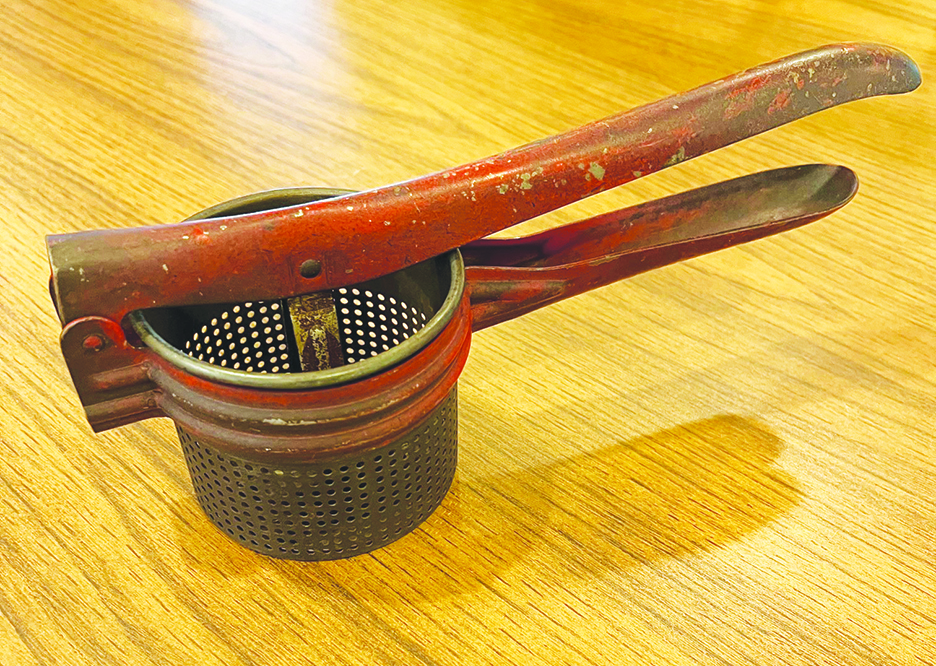 Today, people take their kitchen appliances for granted.  But during the 1800s, before the invention of electricity, preparing food was very different.
One example is the artifact pictured here. This is a potato ricer, used to mash potatoes, or other fruits or vegetables.  They were commonly used as juicers, as well as mashing apples for applesauce.  Slices of potato, apple, etc. were placed into the bowl, then pressed out of the holes on the side. While they would still be useful today, these simple machines are not as common.  But during the 19th Century they were very helpful and helped save a lot of time.
Kids ages 6-13 can see this 1800s potato ricer this weekend during Summer Fun at the Salem Museum!  
Join the Salem Museum on June 17 and 21 for "Life 200 Years Ago."  Come discover how different life in the Roanoke Valley was during the early 1800s.
All programs are free.
Each hour-long program will be held on Saturdays and Wednesdays at 11 a.m. and again at 2 p.m.  The content will be the same at both times each day.  RSVP Required.  Call 540-389-6760 or email garrett@salemmuseum.org to register. See SalemMuseum.org for more details.