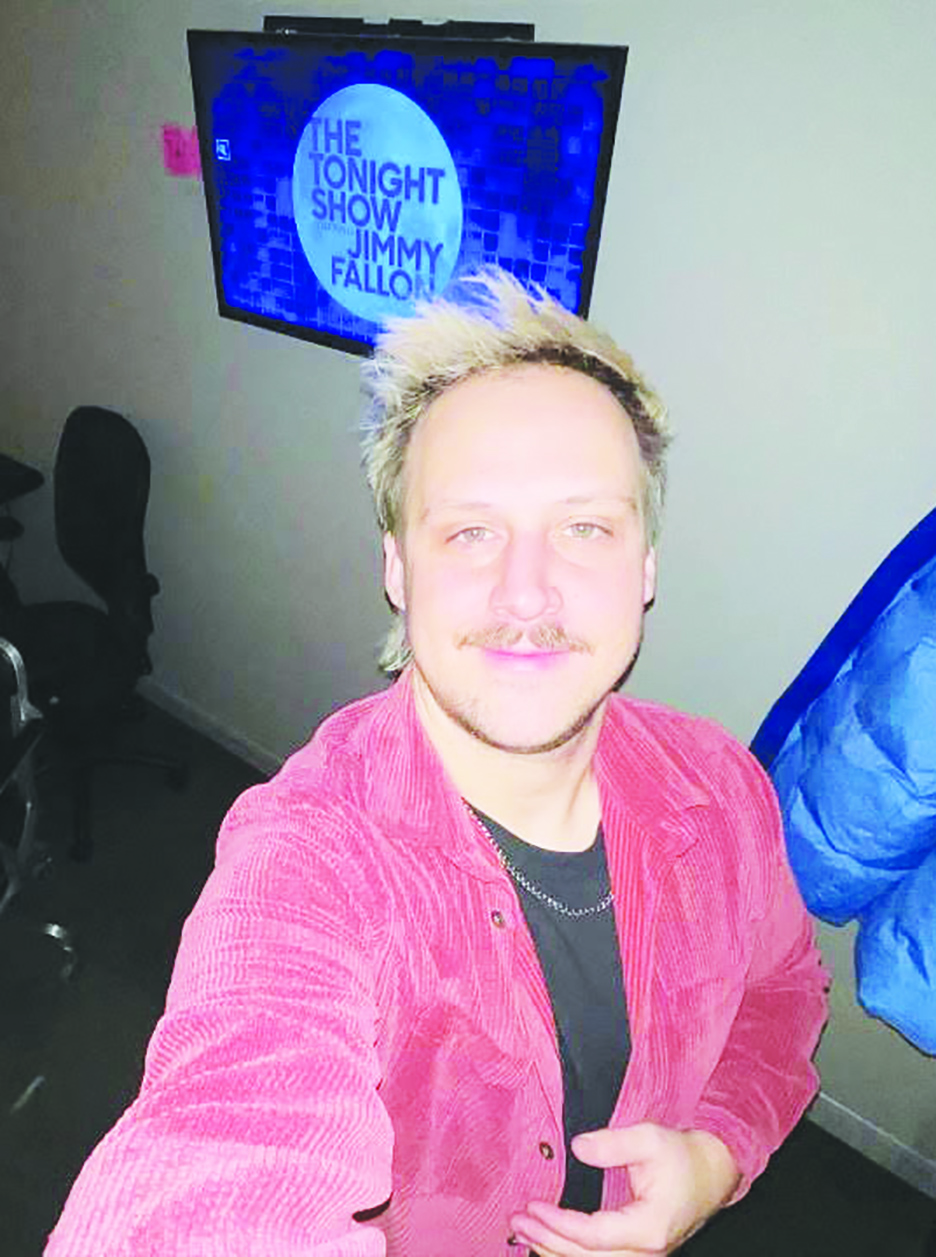 Writers Guild of America strike halts production 
Aila Boyd
aboyd@mainstreetnewspapers.com 
Salem native Brooks Allison landed the job of a lifetime earlier this year only to be sidelined by the Writers Guild of America strike only a couple of months later.
Back in February, the now Brooklyn-based comedian, musician and writer was hired by "The Tonight Show Starring Jimmy Fallon" to be a staff sketch writer. 
"It's crazy. I started in February and finally got into the WGA on April 6. We started striking on May 2," he explained. "At first I was admittedly bummed to have just gotten in and getting into the swig of things but then the strike, but now that the strike has started and I've been to some picketing and getting a full understanding of the cause I'm so thankful that I got in in time to fight for what's right for writers." 
Allison's big break has been a long time coming. "I always liked performing and making people laugh, being the funny guy," he recalls of his childhood. "I was always a fan of comedy growing up." He was influenced by Saturday Night Live and specifically Will Ferrell and Kristen Wiig. Back then, he primarily performed as a musician but did take some drama classes at Salem High School.
At Roanoke College, he studied business. From there, he worked at a non-entertainment job in Salem. 
In March 2013, he decided to move to New York. Once he got there, he started making connections in the entertainment industry. He started frequenting The Upright Citizens Brigade, a comedy theater and school, which helped him get started and refine his improv skills. "All my contacts that I built up from all those years at UCB I think have really shaped where I'm at now," he said. 
His journey to "The Tonight Show" started in 2021 when he joined a rock band. Allison made his first appearance on the show back in November of 2021 when he participated in a segment called "Battle of Instant Songwriters," which he won. He had been recommended for the segment by several writers. 
The appearance led to him obtaining a comedy manager. He then got a job at Comedy Central that focused on online content creation. 
In January of this year, he got a random follow on Instagram, which turned out to be from the showrunner of "The Tonight Show." The person explained that the show was looking to fill a couple of writer positions and wanted to know if he was interested. 
"I of course said 'yes,'" he explained. A few weeks later in February, he started working on the show.
Allison admitted that it isn't an easy job and that there has been a bit of a learning curb due to the fast-paced nature of the show.
"It's the dream job. I'm so lucky to be there," he said. One of the high points of working on the show is getting to interact with Fallon. "All the people that work there are so supportive and cool." 
A team of roughly 18 writers work on the show, including nine monologue writers and nine sketch writers.
Since he's been there, he's had a number of his ideas make it onto the show. 
He's also able to continue his comedy and music in addition to writing for the show. 
Allison expects the strike to go on for some time. 
Having been going on for months, it's unclear when a deal will be struck between the WGA and studios and streamers. When the strike was authorized back in May, the WGA Negotiating Committee said in a statement, "Here is what all writers know: the companies have broken this business. They have taken so much from the very people, the writers, who have made them wealthy. But what they cannot take from us is each other, our solidarity, our mutual commitment to save ourselves and this profession that we love. We had hoped to do this through reasonable conversation. Now we will do it through struggle. For the sake of our present and our future, we have been given no other choice."