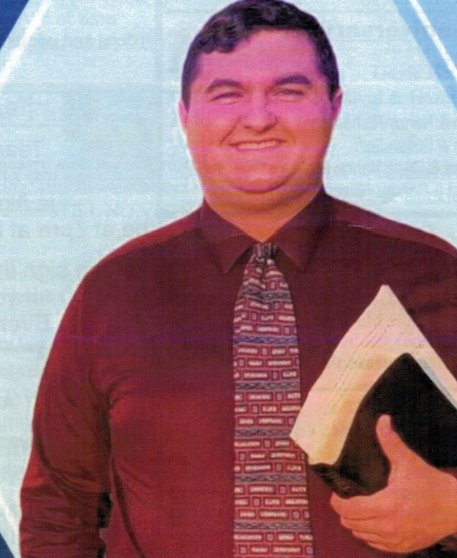 He will serve as family, youth minister
Aila Boyd and Lisa King
aboyd@mainstreetnewspapers.com
West Side Church of Christ recently announced its new family and youth minister, Luke Tatum.  West Side, a congregation of about 160 patrons, was established in 1967. Tatum, 22, was an intern for the first time in the summer of 2021, and he was liked so much that he was asked to return the following summer as well.  After two summers of interning, he was asked back full-time for this new position.  
When asked what all he will be responsible for, Tatum replied, "In addition to being the youth minister, I'm also the family minister; so, family relations, both the families within West Side, helping them to be rock-solid and on the same team, also, the general family of West Side, helping us all, getting all the generations here together, doing fun stuff and all, in addition to evangelism of course, which is all of our jobs."
The youth group has between 15–20 children, ranging from about 7th grade through college level.  There is a handful of young children, ages ranging from around 6 months to fifth grade. In total, the church has approximately 30 children.
Tatum moved to Salem at the end of July to take on this new role and begin his new journey.  He moved to the area from Henderson, Tennessee where he attended the Christian school Freed-Hardeman University, graduating with a Bible degree.  
Tatum said Jesus is what motivated him to pursue his position and ministry more broadly. "He's my best friend," he said. "I grew up in the church but I became very religious when I was in high school and wasn't really sure the ministry was exactly what I wanted to do until I went to college and learned about the position more, got more invested, had some mentors that helped me and trained me in a lot of ways, so I've been interested in it for a long time but I really became committed when I was in college."
Regarding settling in Salem, he reports he likes his new home. "The geography is awesome," he said. "Being in the middle of a bunch of mountains, no matter which direction you look, off in the distance is mountains and it's awesome.  Where I come from, where I went to college, West Tennessee is completely flat, you can see for miles and not in a good way, so having the mountains in all different directions is awesome."
When asked about some fun things he has done since being here, Tatum replied, "Some of the kids and I, and Neil, the senior minister, we hiked Dragons Tooth a couple weeks ago, and that was really fun. We went kayaking a few weeks before that, that was really fun.  It's really nice to have the city but you can drive 30 minutes and be out in the country, out in the wilderness doing fun stuff.  I really like having the mountains a lot." He then went on to say, "Plus, being in Salem but having Roanoke right down the road, you get both the smaller town feel and you still have the malls and stuff where you need to go."
Charlie Gwaltney, a church member, said Tatum's addition is part of the church's long-term strategy. "We need to continually be stirring up new interest in the church and church activities," he said. 
West Side Church of Christ holds Sunday services as follows: Bible study at 10 a.m., morning worship at 10:45 a.m. and afternoon worship at 2 p.m.  The church also has a Wednesday Bible study at 7 p.m.
Tatum joins Neil Richey, senior minister, and Jerry Anderson, associate minister.