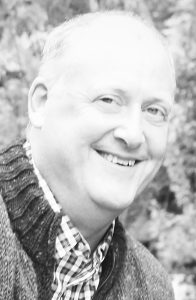 Christopher Boyd Whisnant, 61, of Salem, Va., passed away suddenly on Saturday, January 21, 2023, as a result of a boating accident at Hilton Head Island, S.C.
He was the son of Dr. Robert and Jane Whisnant, Lynchburg, Va.  He was a 1980 graduate of E.C. Glass High School in Lynchburg.  He was an All-State wrestler in high school as well as an Eagle Scout.  He graduated from Randolph Macon College in Ashland, Va., in 1984 with a BS in Business and Economics.  He was a proud member of the Theta Chi Fraternity.  He went on to receive an MBA from the Pamplin College of Business at Virginia Tech in 1991.  Prior to graduate school, he was employed by 84 Lumber, where he developed an avid passion for home renovation and repair.  He began a career in finance as a Financial Advisor in 1993 and was currently a Managing Director-Investment Officer at Wells Fargo Advisors in Roanoke, Va.  He genuinely loved his clients and enjoyed forming meaningful and personal relationships with each one.
Shortly after his college graduation, he married the love of his life, Sandy, and they began their lives together in 1984.  Their marriage was filled with an exceptional amount of love and devotion to one another and their two children, Ashley and Brian.  They eventually moved their family to Salem, Va., in 1992 where Chris became active in the community.  His life truly epitomized the expression "Faith, Family and Friends."  He was a lifelong member of the United Methodist Church and was a faithful member of Central United Methodist.  Most recently, he was active at First United Methodist in Salem.  He was entirely dedicated to his whole family and loved nothing more than spending time with them.  Chris never met a stranger.  He truly loved meeting and talking with people, sharing stories (especially the "Whisnant Life Story,") and he always had a joke to tell.  His zest for life, energy, and excitement could light up every room.  He was surrounded by so many wonderful friends who meant the world to him.  He was active in Cub Scouts as a Scout Leader with Pack 51.  He was so proud that he could be a scout leader for his son, Brian, as his father had been for him.  After his children left home to attend The University of Virginia, he became active with the Salem Lions Club in 2007.  Chris enjoyed every minute working the concession stand at football games, but was especially proud of the community support provided by the Lions.  He was awarded the Lion of the Year in 2013, as well as the Melvin Jones Award in 2014, which is the highest honor awarded to Lions.
Chris was a great outdoorsman and cherished these times spent with family and friends.  He loved his many fishing, scuba diving, and camping trips with those closest to him.  He was also passionate about his outdoor grill and found great joy in hosting many, many backyard barbecues over the years.  Hilton Head Island was incredibly special to Chris.  He and Sandy honeymooned there in 1984, and he went on to form countless beautiful memories there with friends and his growing family throughout his life.  It is truly a place that brought him joy, excitement, and peace.
Left to cherish his memory are his wife of 38 years, Sandy Whisnant; daughter, Dr. Ashley Garneau and her husband, Dr. Jonathan Garneau; and son, Brian Whisnant.  He is also survived by his precious grandson and namesake, Boyd Garneau.  His greatest joy of all time was spending time with Boyd.  He is also survived by his brothers and sisters-in-law, Dr. Andrew and Michelle Whisnant, Roanoke, Va., and Tom and Denise Whisnant, Ashland, Va.; and his sister and brother-in-law, Elizabeth Whisnant and Kevin Hopkins, Vienna, Va.  He is also survived by many nieces and nephews, Marion Whisnant, Caroline Whisnant, Stuart Whisnant, Alex Whisnant, Ben Whisnant, Nesya Hopkins, Amiel Hopkins, and Selilah Hopkins.  He is also survived by his sisters-in-law and their husbands, Kathy and Gary Williams, Salem, Va., and Pam and Allan Malina, Evington,Va.  He is also survived by his nieces and nephews, Amy Mau and husband, Jordan (Savannah and Waylon), Noah Malina and wife, Destiny, Nathan Malina, and Caleb Malina.  He loved his mother-in-law and father-in-law, the late Leonard and Nancy Bragg, and truly considered them a second set of parents.
There was a visitation from 6 to 8:30 p.m. on Monday, January 30, 2023, in the John M. Oakey & Son Chapel in Salem, Va.  A service of interment was held at 2 p.m. on Tuesday, January 31, 2023, at Sherwood Memorial Park in Salem, Va.  A Celebration of Life Service followed at 3 p.m. at First United Methodist Church on Main Street in Salem, Va.
In lieu of flowers, donations in his memory may be made to the Randolph Macon College at P.O. Box 5005 in Ashland, Va. 23005 to the attention of the Chris Whisnant Fund, or to the Salem Host Lions Club at P.O. Box 582 in Salem, Va. 24153.  Online condolences may be expressed at www.johnmoakey.com.